Woooooo~ I realised i haven blogged on my cutie niece before. Anyway, she's the precious of my cousin - Royston & wife's, Jordie. Her name is Maegan, borned 05 September 2007. Coming to 9 months old already, how fast~ =)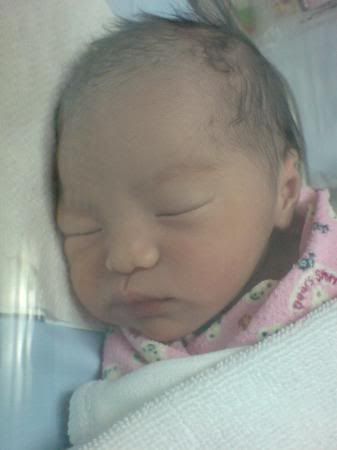 Newborn!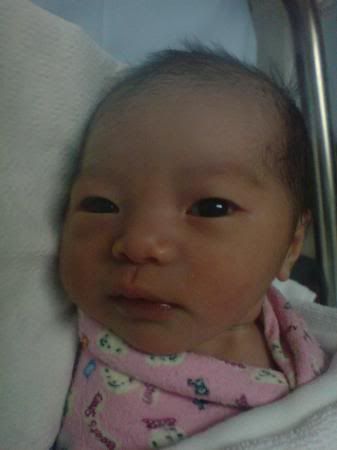 Maegan @ 1 day old~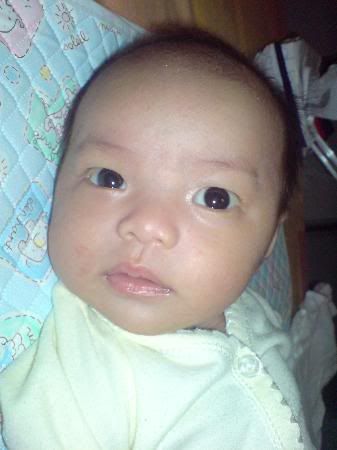 Home already~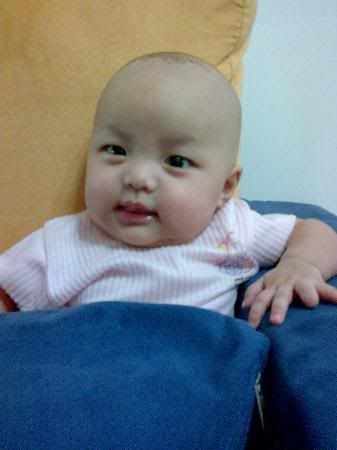 4mths old = botak. LOL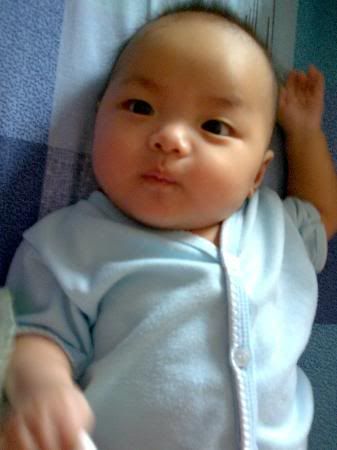 Chubby!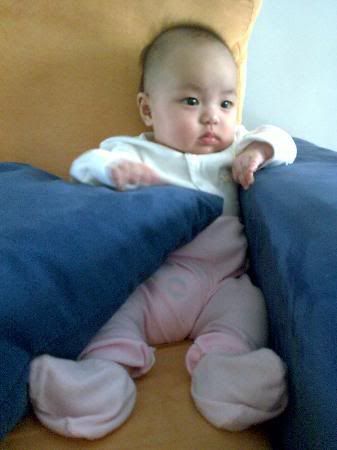 Watching TV~ (animal planet was showing schnauzers!! hurhur~)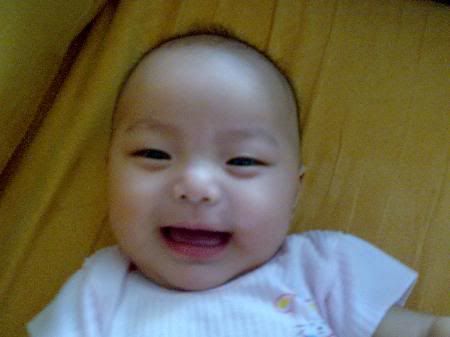 Sweet!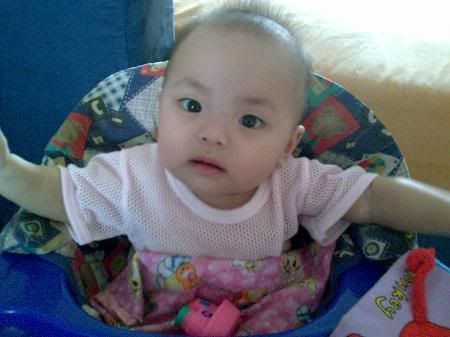 Boo hoo, slimmed down after she fell sick.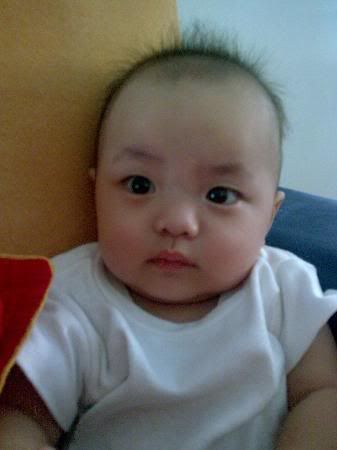 Pretty gal~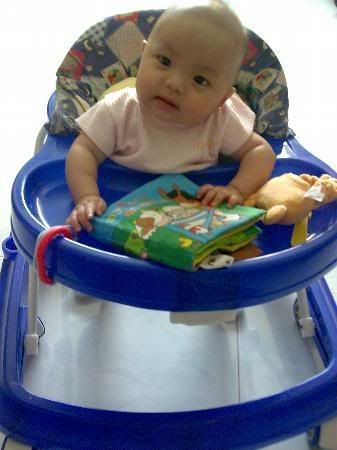 In her walker~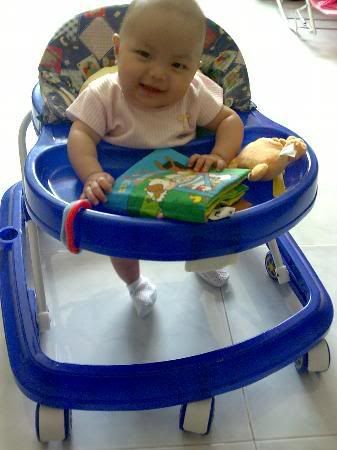 Happy!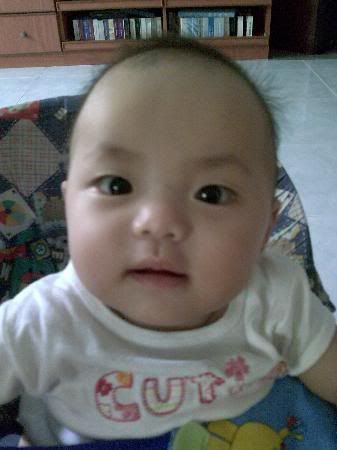 Close-up!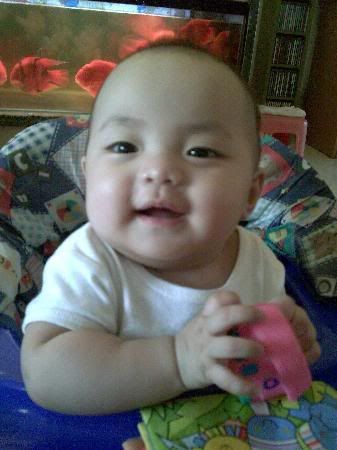 Smile! I think this was taken 2 mths ago~ Hmmm..
Oh anyway, Maegan is a brave girl. She isn't afraid of Ebi when they first met last week @ my grandma's house. She even attempted to stretch her hands & pat Ebi on her walker, how cute!! Hehe~ She hasn't met Emma yet though, not now anyway becoz Emma dislikes children. She barks & growls when children comes near her. She makes a big fuss whenever kids comes running towards her excitely. So, no-no to meeting Maegan yet~ I'll let them meet when Emma has grown more calm. Geez!