MS Gathering aka "Schnauzers Run Wild @ Katong!" on 26.Sept.09
It was a sunny saturday morning, the perfect weather to bring the dogs out! Have been looking forward to this day & i bet Ebi & Emma must have been very excited too. This time, we decided to gather @ Katong Park so the doggies can have their butt-sniffing session, play-together session & run free & wild in an enclosed field! I started the event & posted it in Facebook, sending invitations to only our friends. Too bad some of the usual pals wasn't able to join us this round. Nevertheless, we are all looking forward to the next outing! (",)
Turn-out : Ebi/Emma/Ollie/Hunter/Cobi/Ozzy/Tessie/Rocky/Ody/Zaedy/Shadow/BaoBao/Dasha/Toby/Slurpie/Chilli/Pepper...~
Enjoy the pictures..~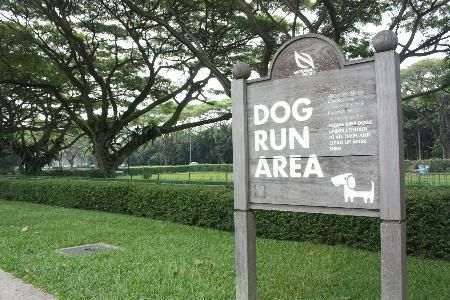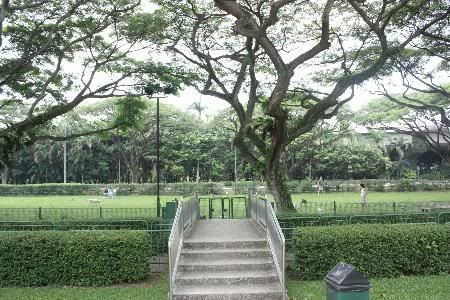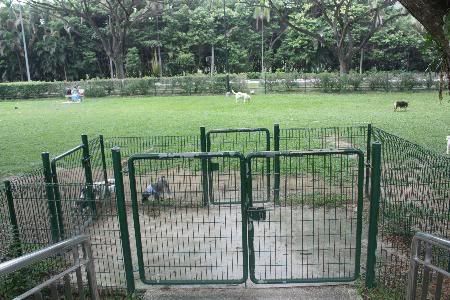 Katong Dog Run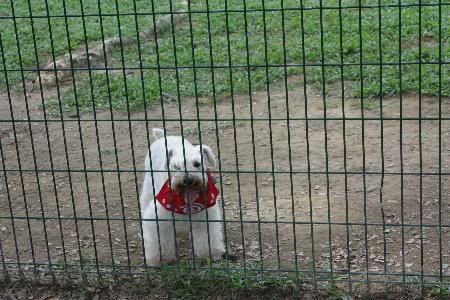 Emma waiting for me to go in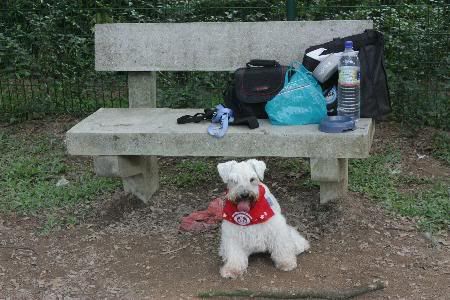 She was the guard dog that day. Any other dogs that went near the bags/food, would get barked by her. hahaha^^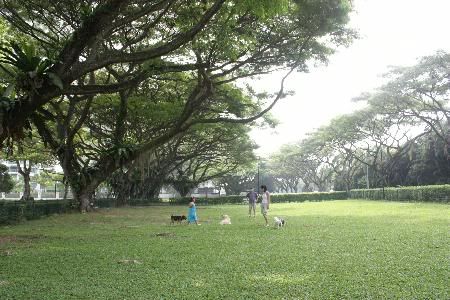 Perfect weather with enough shades for us to hide under!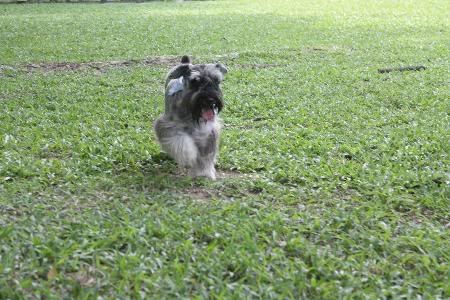 Ebi running free & happy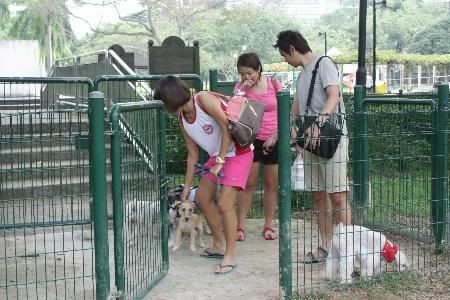 Soon, we will joined by Ody, Zaedy & Toby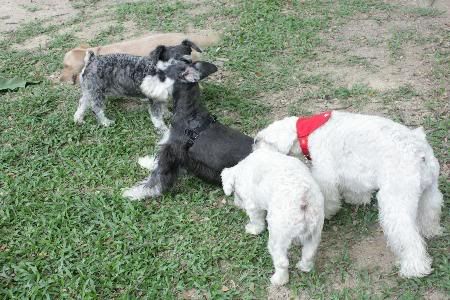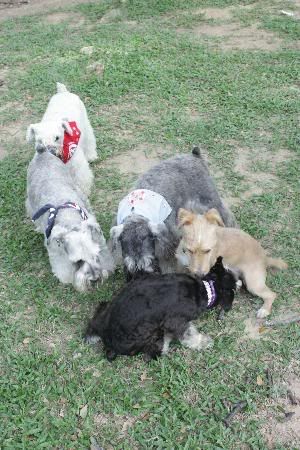 The schnauzers meets..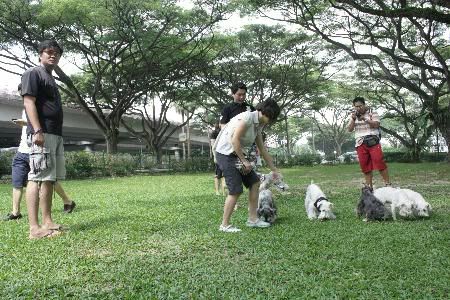 Pawrents & the dogs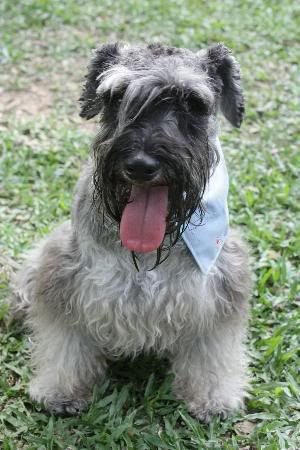 Ebi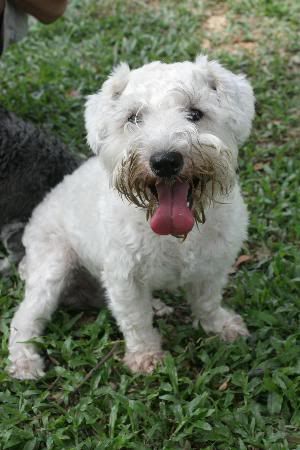 Rocky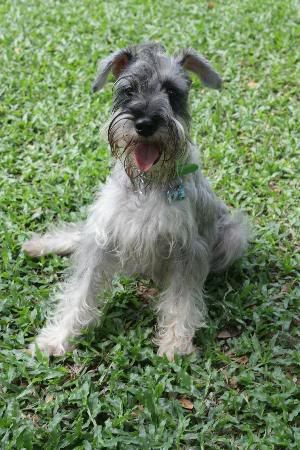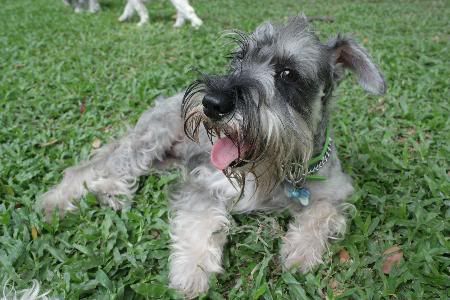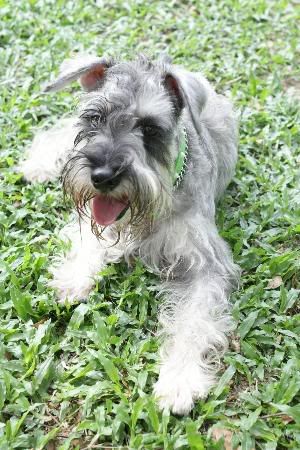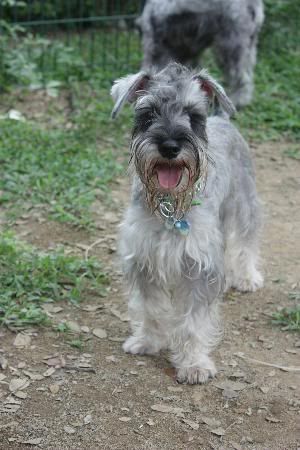 Ody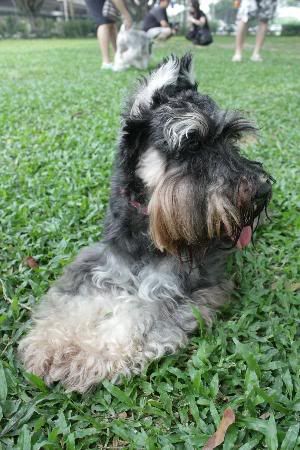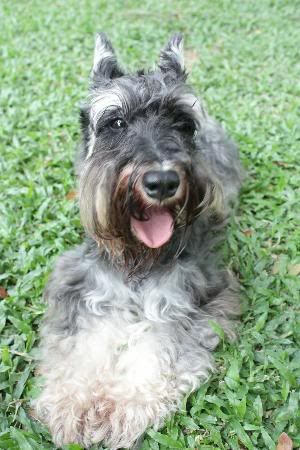 Dasha, she has grown to be a pretty, friendly & confident gal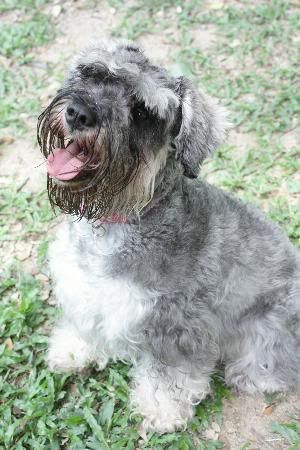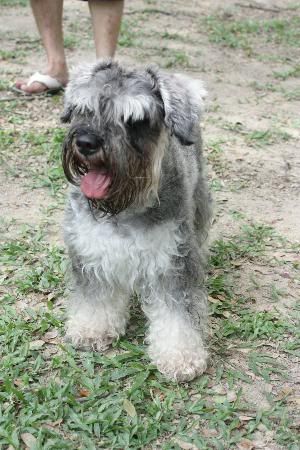 Bao Bao - very camera shy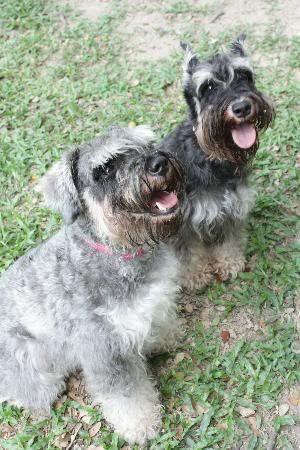 Bao & Dasha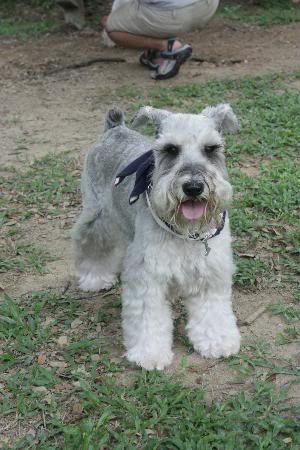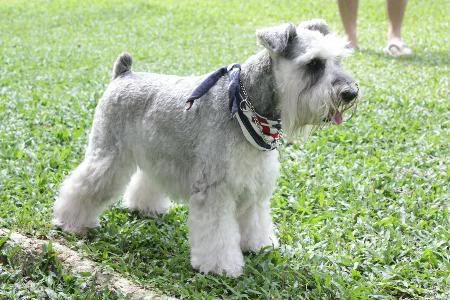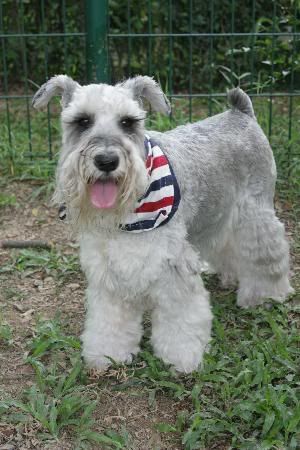 Hunter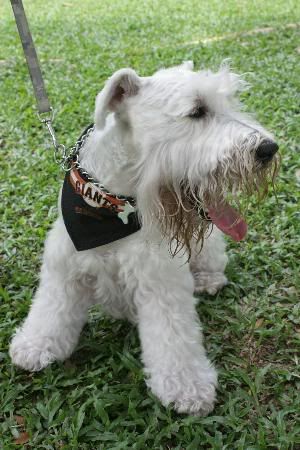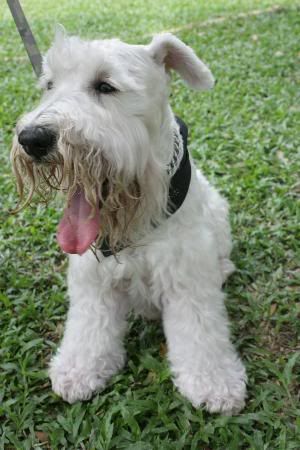 Ollie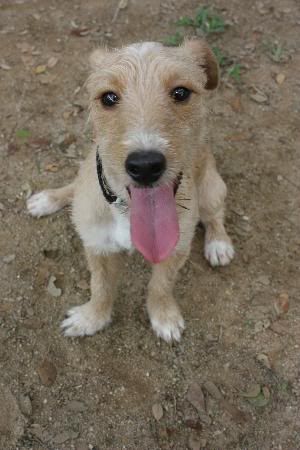 Zaedy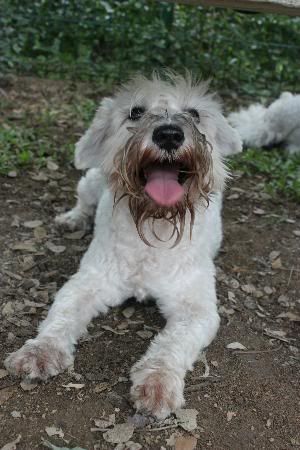 Ozzy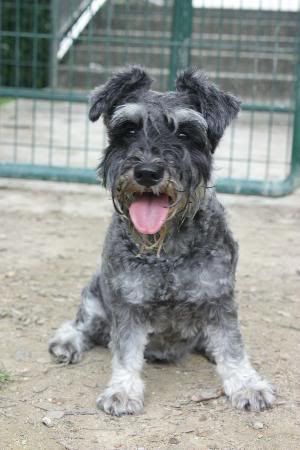 Tessie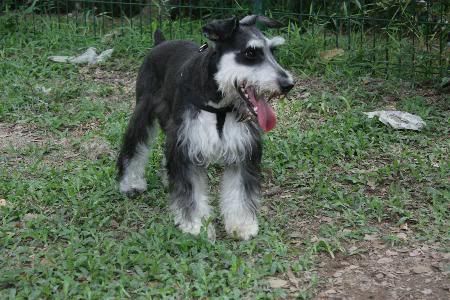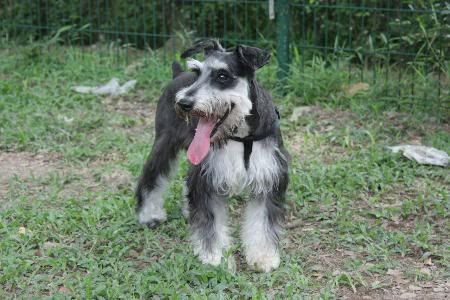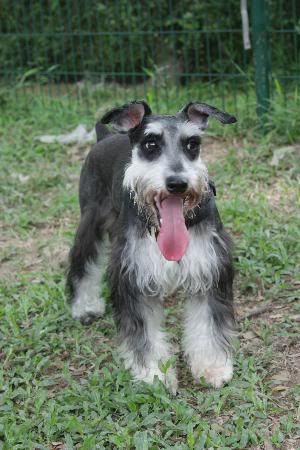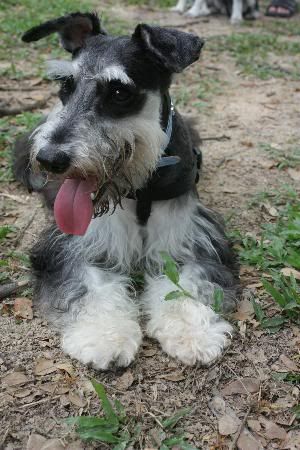 Toby, this is his 1st gathering with us..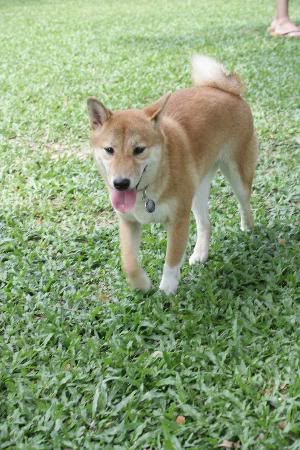 A nice Shiba Inu that was in the dog run too~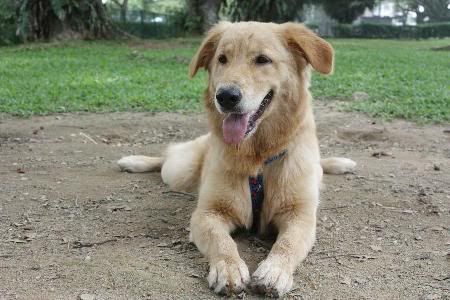 A GR whom simply loves to pose..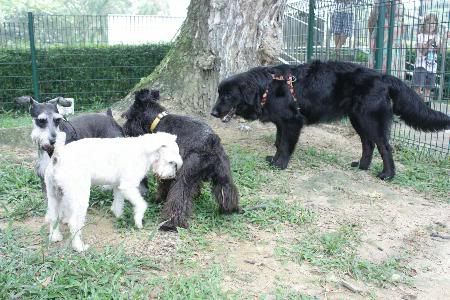 Then, Slurpie came...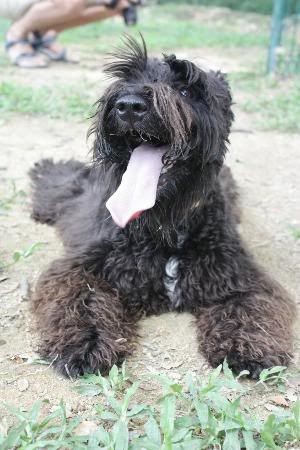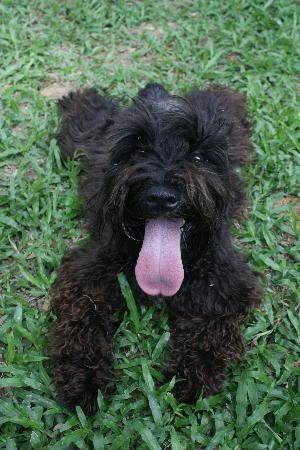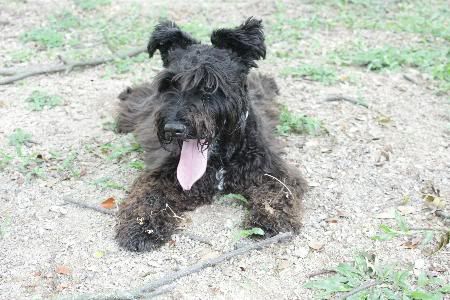 Slurpie - he has got such 'signature look'! The same everytime i sees him..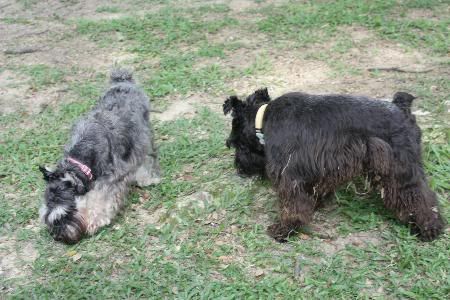 Slurpie likes Dasha.. he follows her everywhere she goes..
Finally, Cobi spotted his "ai ai" Ebi.. lol
Wenxin asked me if they could celebrate Toby's barkday together on Sat. Of coz it wasn't a problem! We'll be more than happy to share the happy occassion with this nice family we are meeting for the very 1st time! =)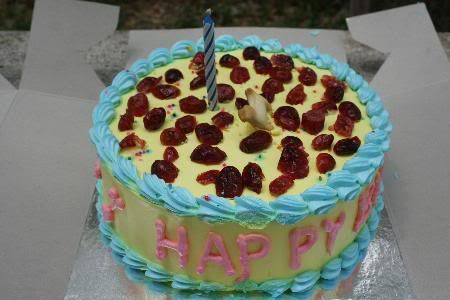 Toby's barkday cake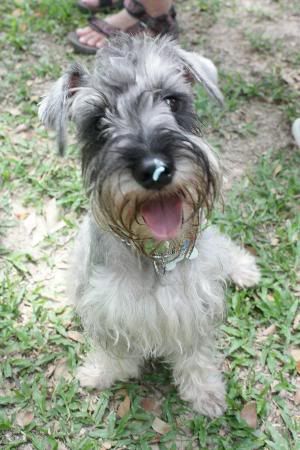 Cheeky Ody. He tried to 'steal a lick' on the cake & got caught red-handed! Hahaha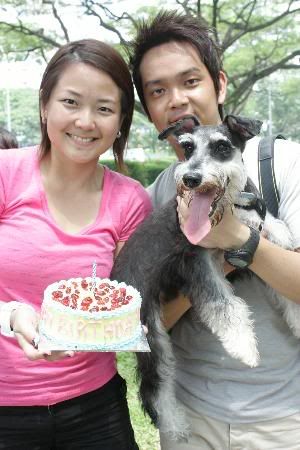 Wenxin, Terry & Toby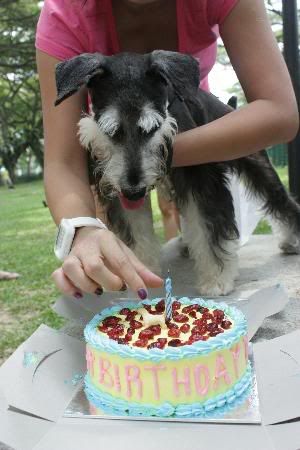 Toby turned 1..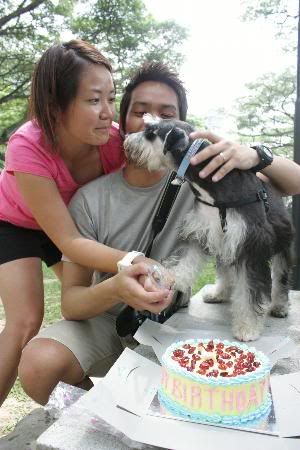 Toby sending kisses to his pawrents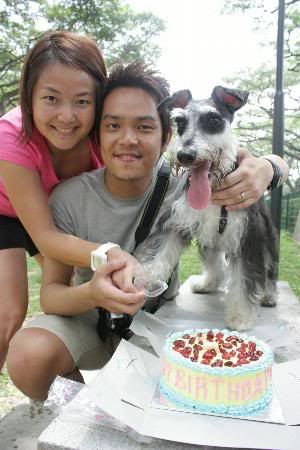 Niceeee! Happy barkday, Toby!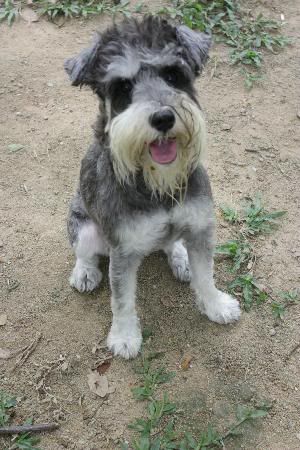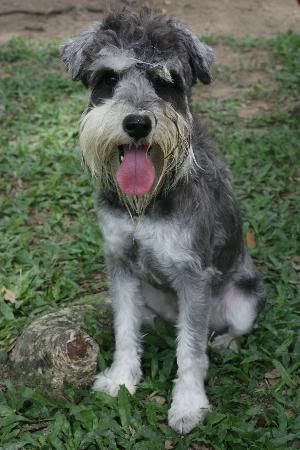 Chilli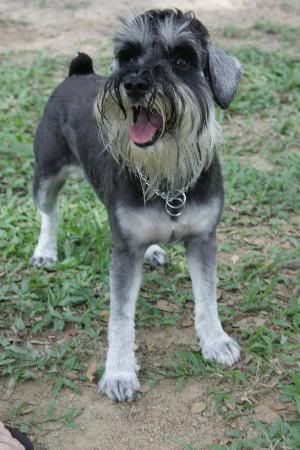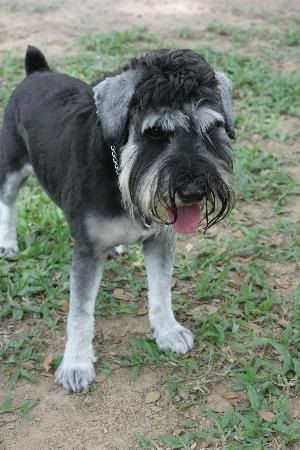 Pepper
(this was our 2nd meeting! the first was last year during Emma, Rocky & Junior's barkday celebration! both of them were only 3 mths old that time & they are oredi coming to 1 year 3 mths old to date.. how time flies~~)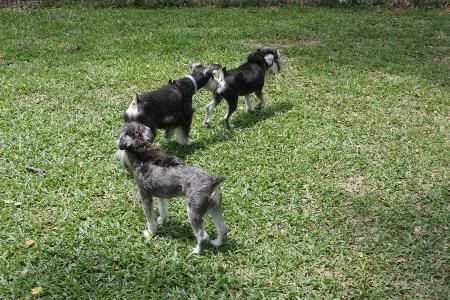 Choo-Choo-Train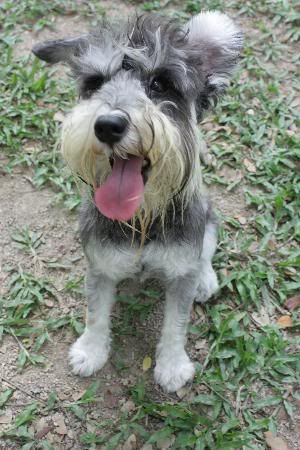 Grown-up Chilli.. She still makes me go awwwwwww & melts my heart from the time i met her @ sentosa! Hahaha^^ Ain't she just look so sweet?? ("v")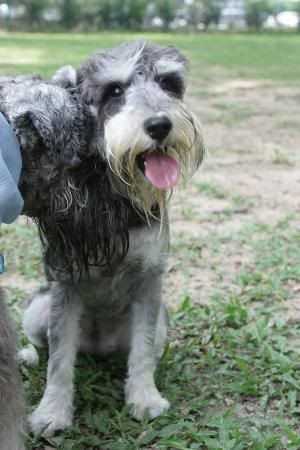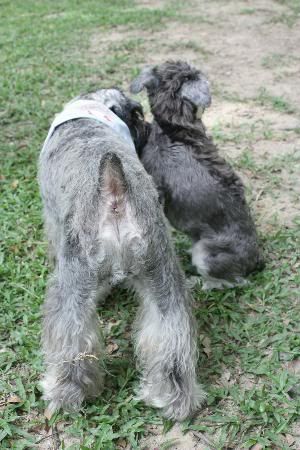 Ebi still remembers her? LOL~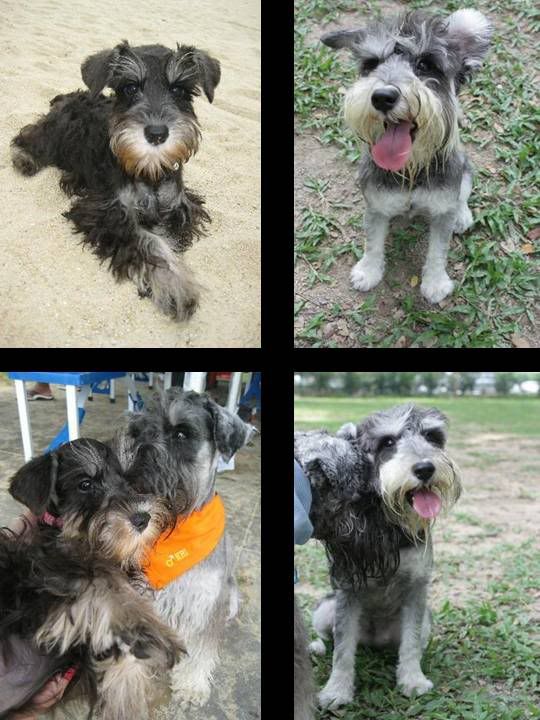 (1st meetup in Oct 2008 & recent meetup in 26 Sept 2009.. kekeke)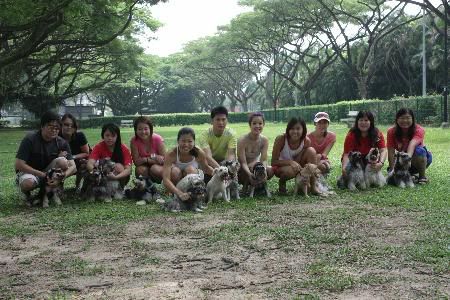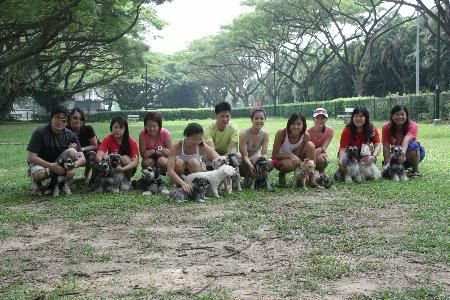 Group pic! (Ollie, Hunter & Slurpie not in pic coz they had to leave earlier)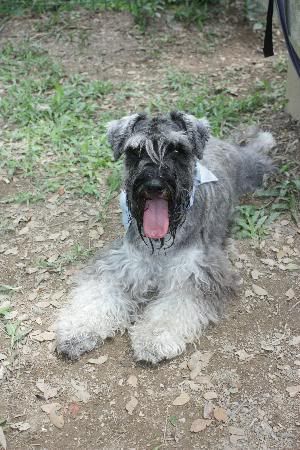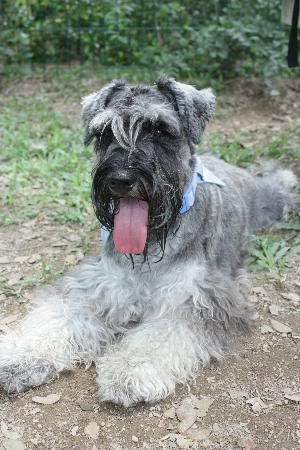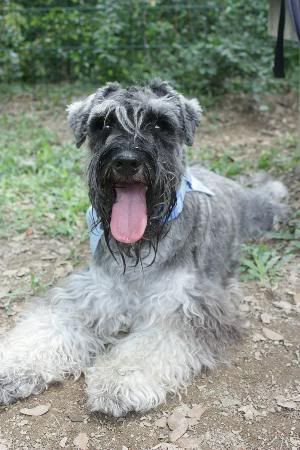 Very, very tired Ebi~
All of us enjoyed the outing~! The owners had time catching up while the dogs had fun playing chase, meeting & making new pals. Will definately be back @ Katong Park soon & looking forward to meeting the pals again! Cheers~