More pictureeeeeeess!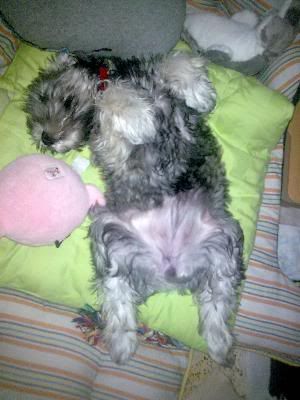 1st time we caught Emma sleeping with four paws up~ (days after @ our home)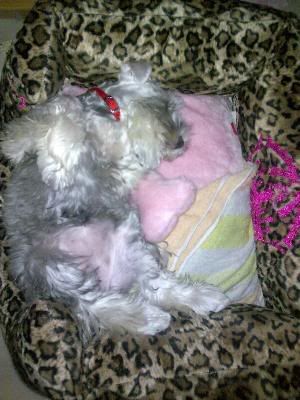 She still sleeps like this now & then~ (b4 CNY, after groom)
I have no chance to take Ebi sleeping with all paws up coz it rarely happens~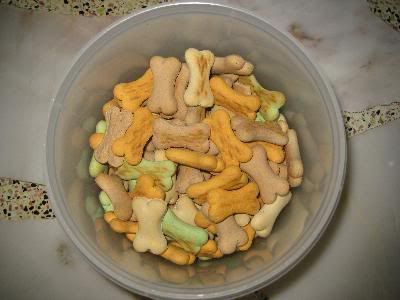 Ebi's & Emma's favourite treat - biscuits! Anyone noes where i can get this? I tink on the box mentioned biscotti or sumthin?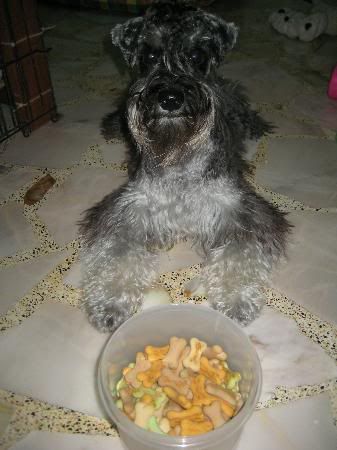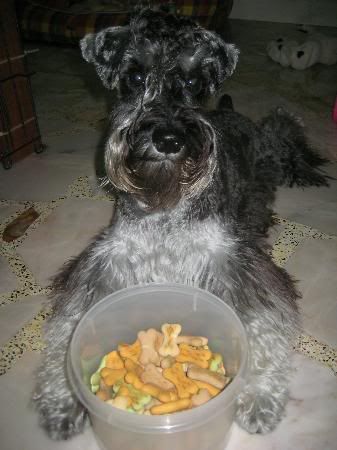 These are mine! I'm not going to share with mei-mei~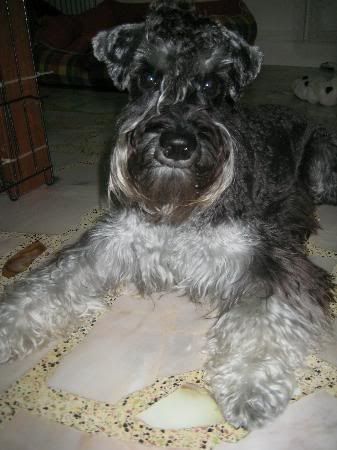 Feeling satisfied! =)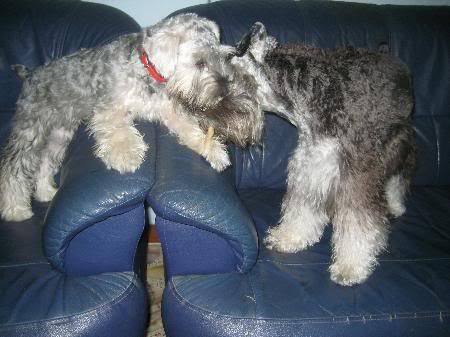 Play-time again. on the sofa!
This is the closest they gets, they will not lie side by side nor on top of each other, lol~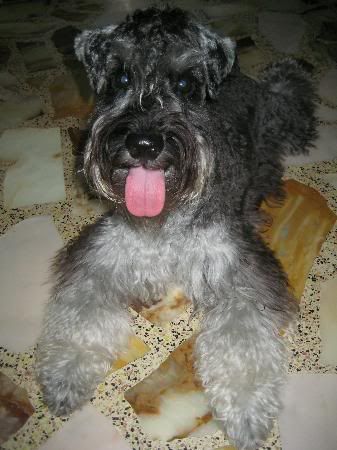 Ebi; Im a happy boy! see my cute pinky tongue! =p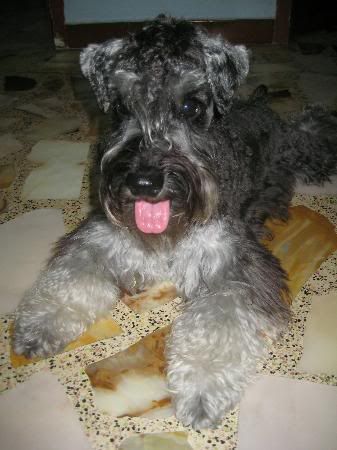 Tired, let me take a rest..~
Ciaoz! More photos to come after our gathering on Saturday @ Pawtobello! Ebi & Emma will be very happy to meet new friends & catch-up with the old pals. And most importantly, we will get to see Emma's brother - Rocky, Daddy Ozzy & Mommy Tessie too! Can't wait!! (",)