These were taken last saturday night, after they went for their full-grooming session. As always, the results always turns out as expected & good. Emma's fur is much shorter now, easier to maintain with lesser matts & staining of fur by urine & i can see she feels more cooling & lesser licking too. Both of them loves to 'nua' on our beds though they slept on their own bed/mattress most of the times. Nowadays, I wakes up every morning with Ebi asleep beside/behind me (when i sleeps on my left side) & Emma sleeping near my feet. Is as though my bed is not small & crampy enough, they have to 'barge in' & squeeze with me..~
*some backdated pics of their after-groom, after last week's sentosa outing*
-= 11 April 2009 =-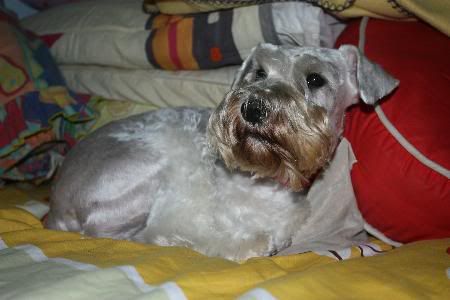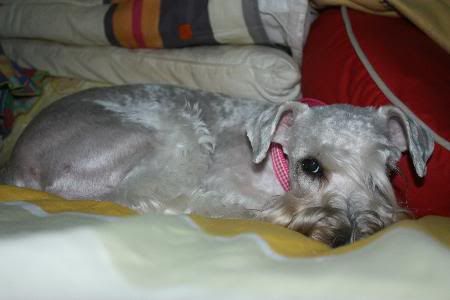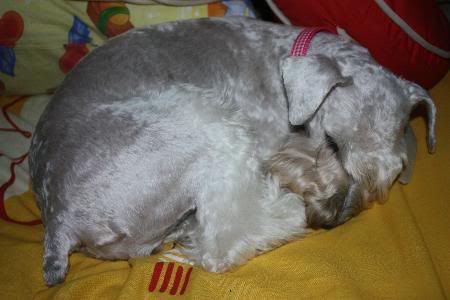 Emma, the 'nua cha bor'. Very sticky & she loves to cuddle & 'stick' to us, asking for rub-rubs. Basically she nuas everywhere as long as her 'loved ones' is there!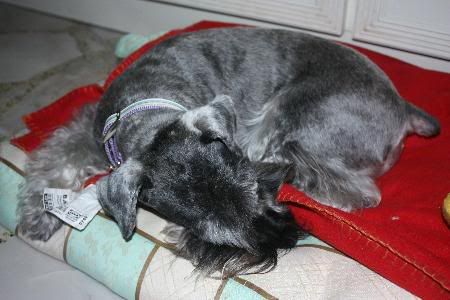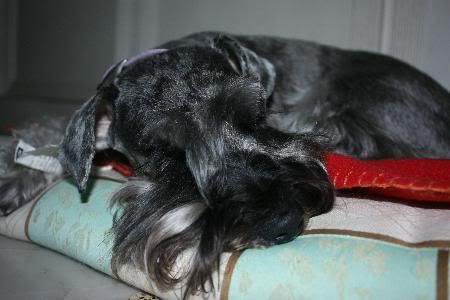 Ebi, the 'lazy boy'. He likes to sleeps right after his daily meals. Basically, if he's not playing or fighting with Ah Mer, he will be sleeping! Tsk Tsk~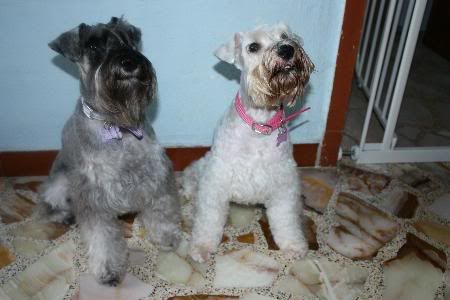 Neatly groomed~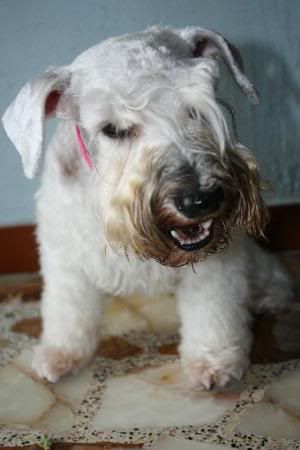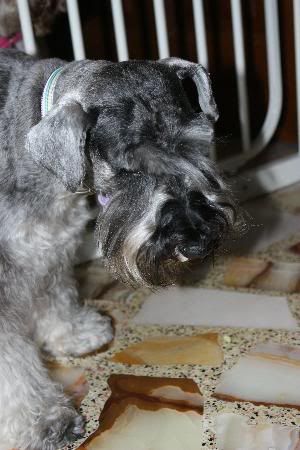 Biscuit biscuits! YuMmmmm!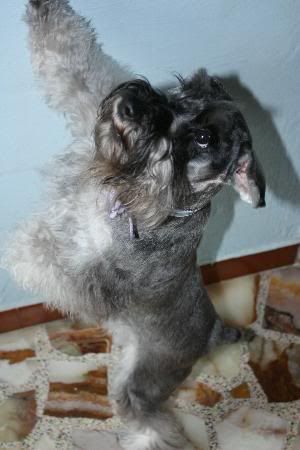 Ebi's speciality. Stand & turning rounds to get his treat! Yess, he had ever won the 1st prize for "dog-standing marathon" organised by PetsChannel. =)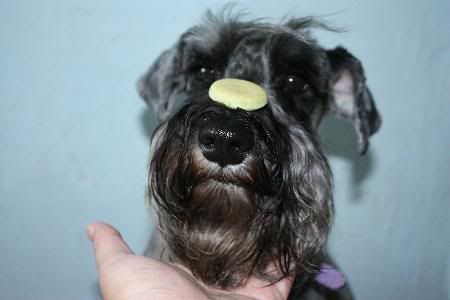 Something that i've been teaching Ebi to do, without success.. =(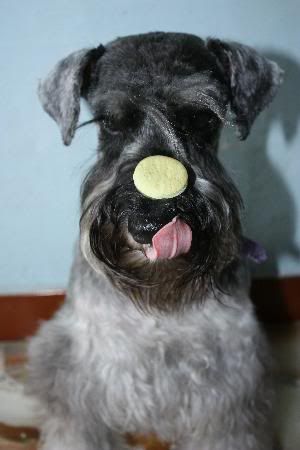 He's just too greedy.. but he's starting to learn the trick slowly..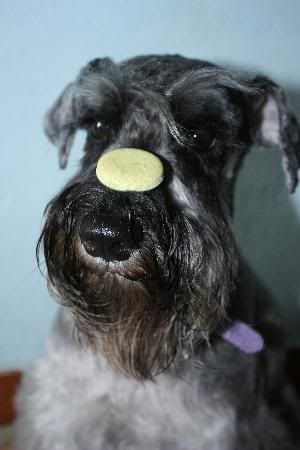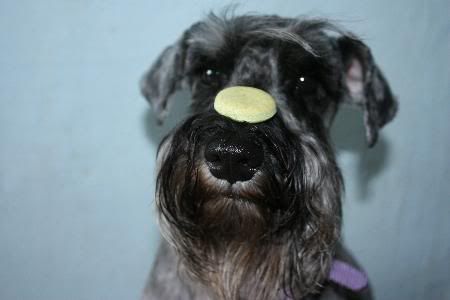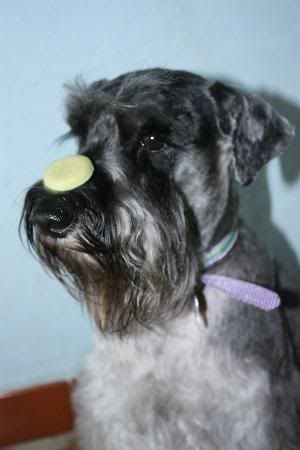 1..2...3.... finally, yeshhhhhh! But, only for that few secs. More to improve on~
-= 21 April 2009 =-
Was awaiting to go for dinner with Dad & Mum while waiting for Cat to come home. I got bored & played with the camera seeing both of them looking 'co-operative'.
E.B.I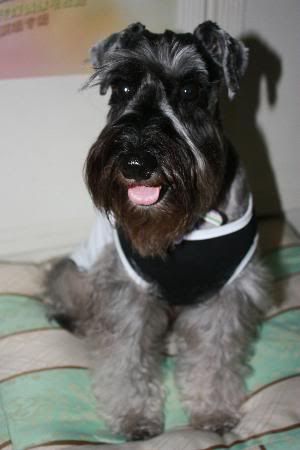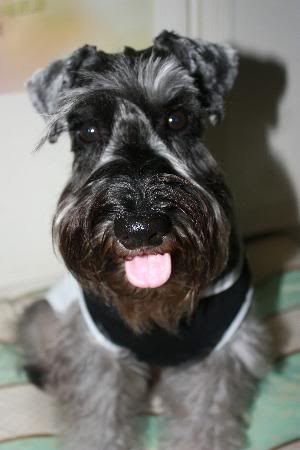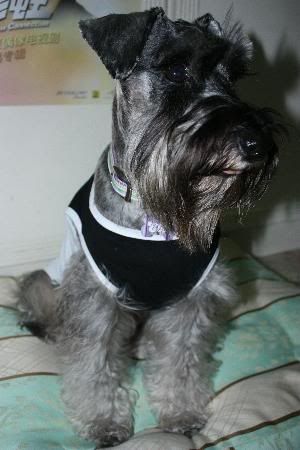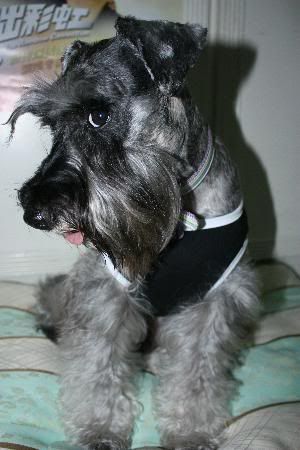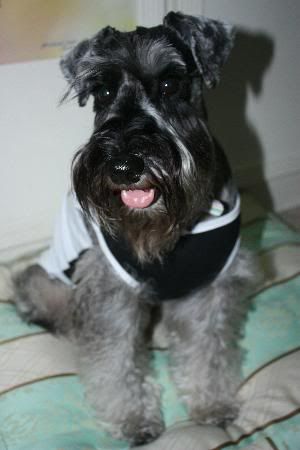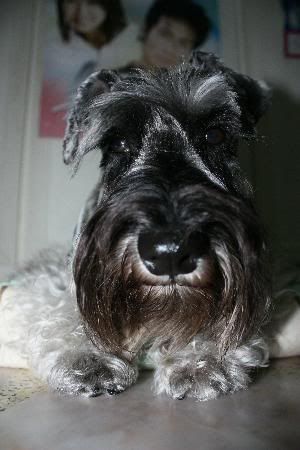 E.M.M.A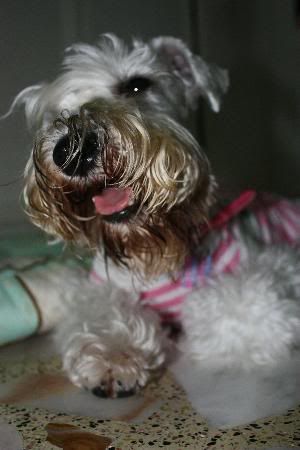 Naughty & noisy, but a very happy & cheeky little fiesty gal~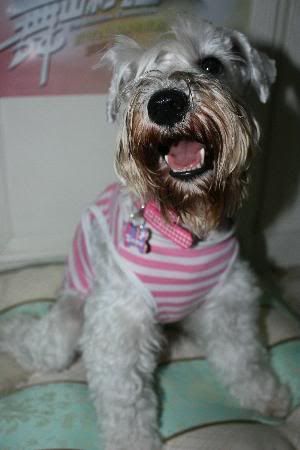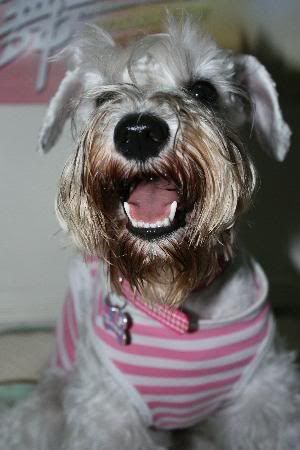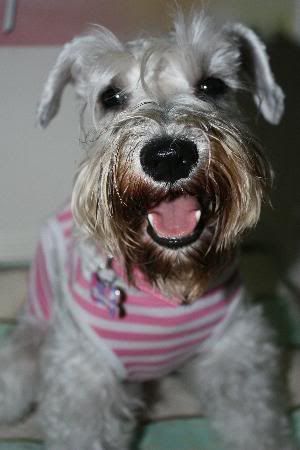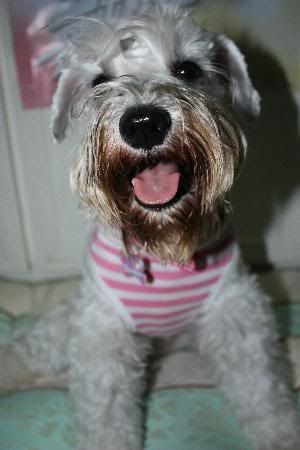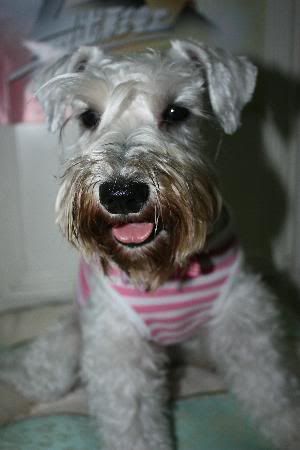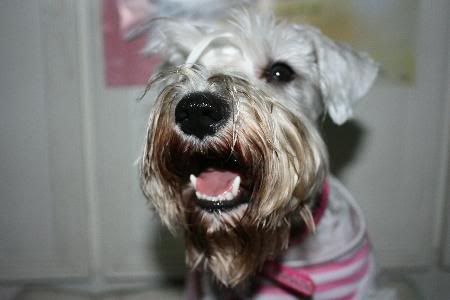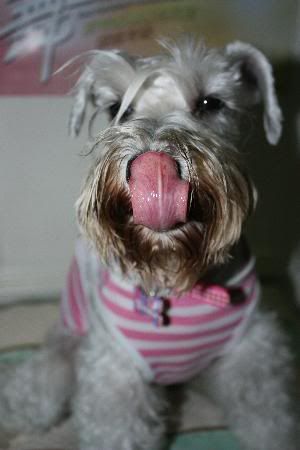 See see! My tongue can touch my nose!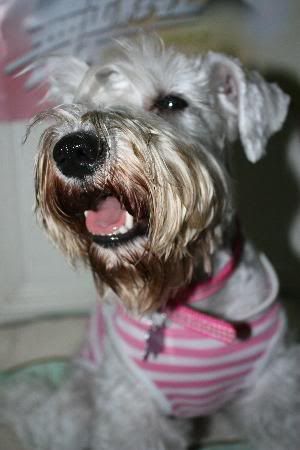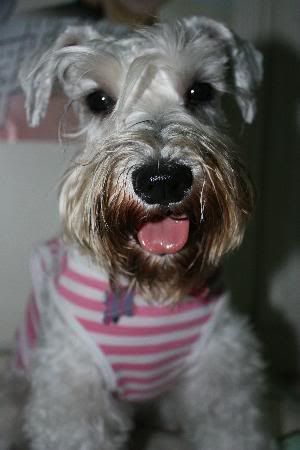 Stay tuned for more updates. (",)