It was a planned outing to Sentosa - Tanjong Beach. Been quite awhile since we last went there. Decided to do it just a small scale one & thus invitation is only out to the regulars..~ Too bad Winnie & Ah Too can't join us with their boys, otherwise the 10 musketeers will be COMPLETE! =[
DATE: 23 MARCH 2009 (SUNDAY)
TIME: 9.00AM
VENUE: SENTOSA - TANJONG BEACHDOGGY ATTENDEES:-
EBI & EMMA
TOBY & TAMY
SNIPER & JULIUS
JAMIE & MITCHELL
ODY & ZAEDY
OZZY & TESSIE
COBI & ROCKY
TERRY & TOMMY
Perfect weather, great food, great company & friendly doggies that gets along pretty well.. what's more can 1 asks for.. =))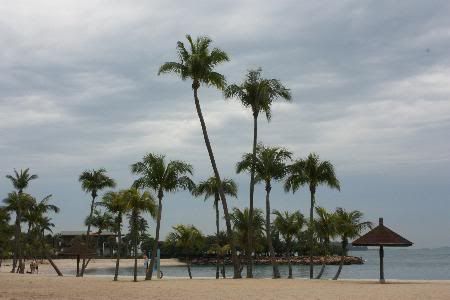 Niceeee weather, neither sunny nor rainy - cloudy!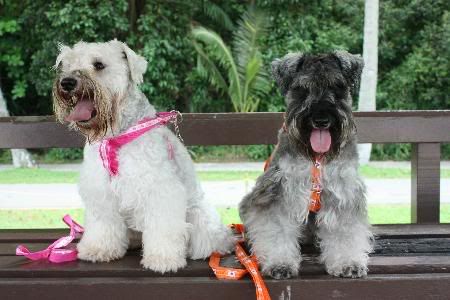 Emma & Ebi, first to arrive! =p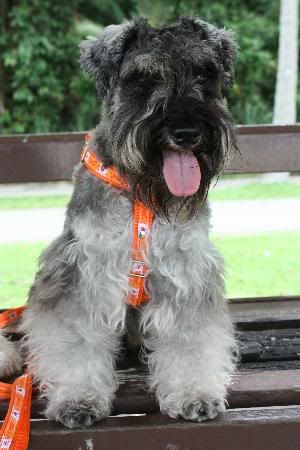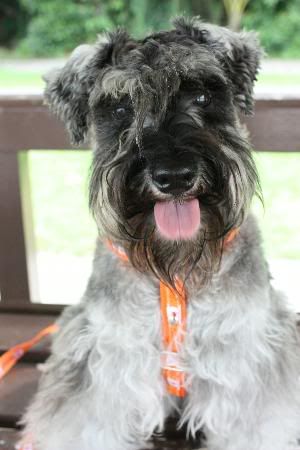 Ebi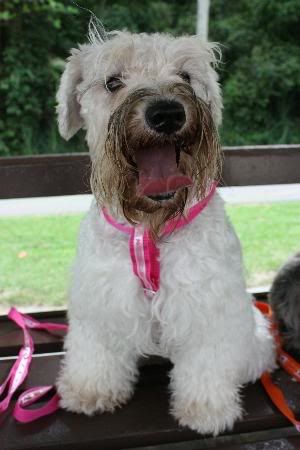 Emma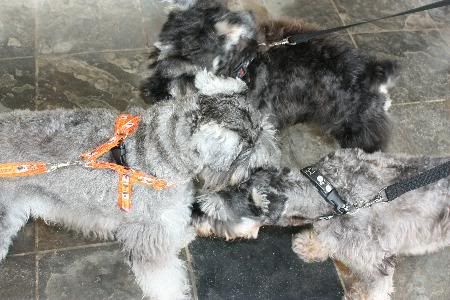 Jamie & Mitchell next to arrive.. *sniff-sniff*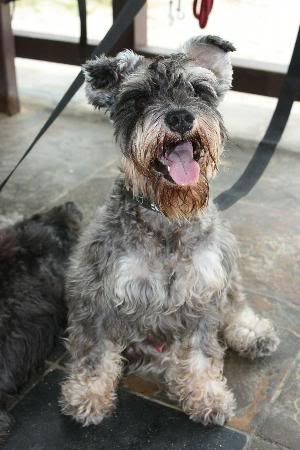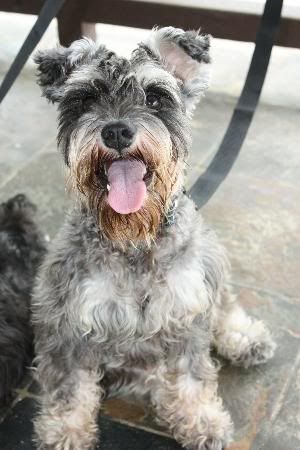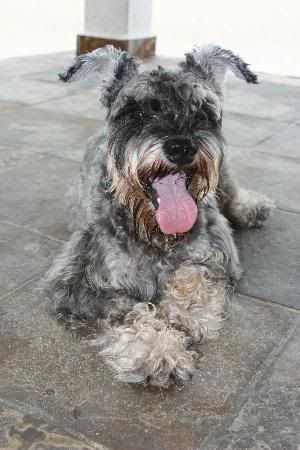 Mitchell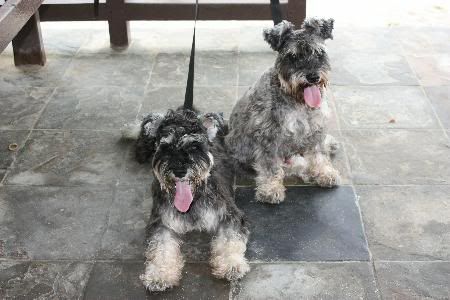 Jamie & Mitchell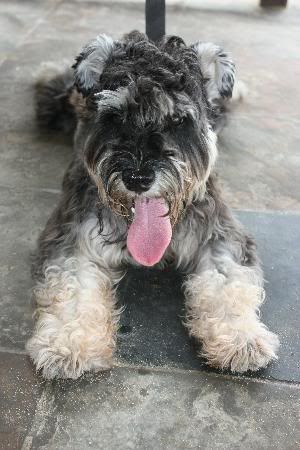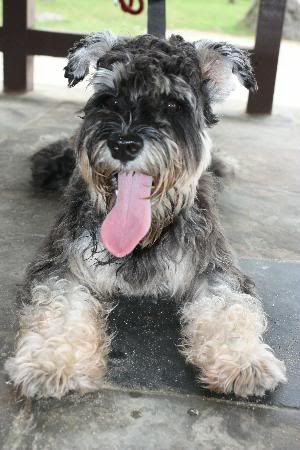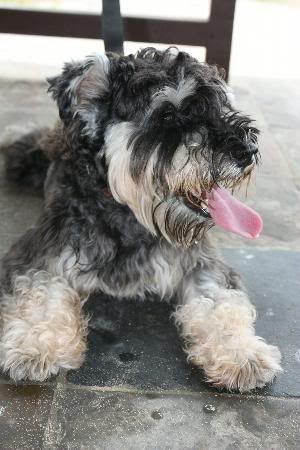 Jamie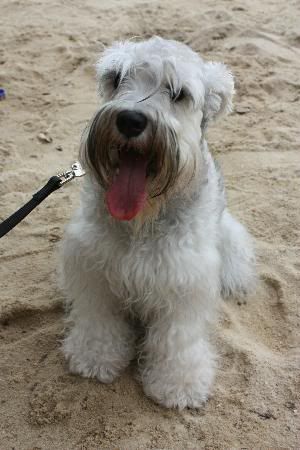 Tamy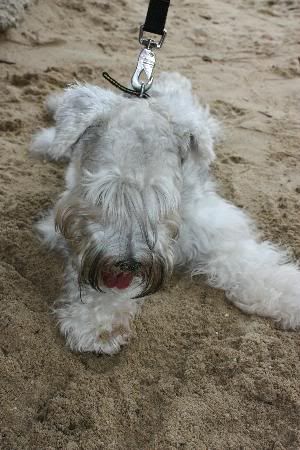 Parking herself in the cool sand..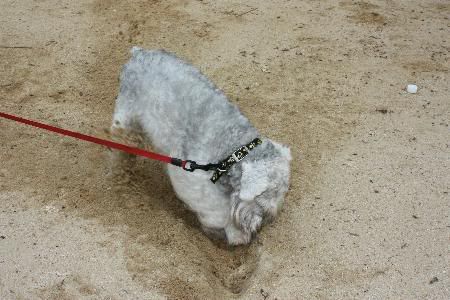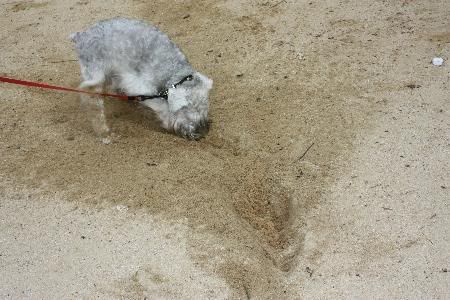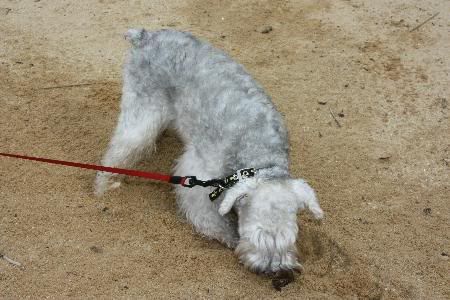 Dig Dig in process..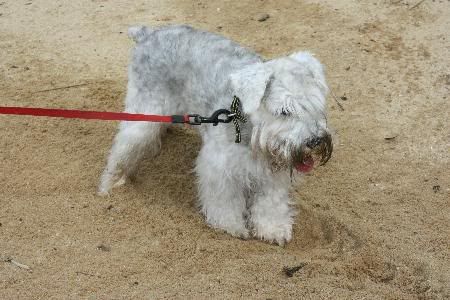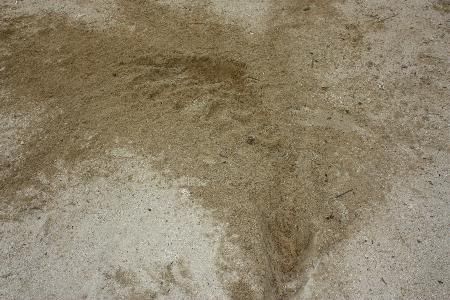 Tadah! Tamy's "Work"!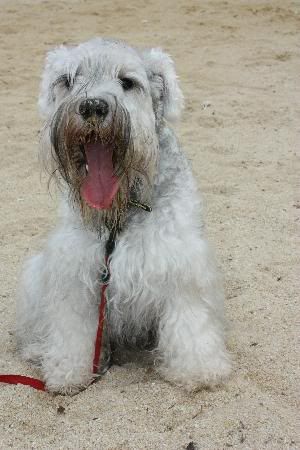 Ms. Sand-Sand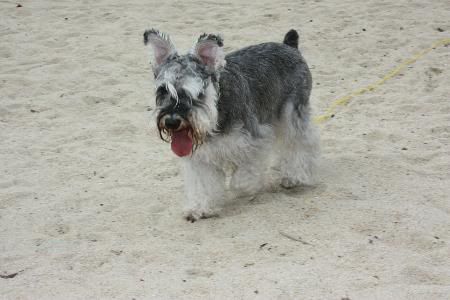 Toby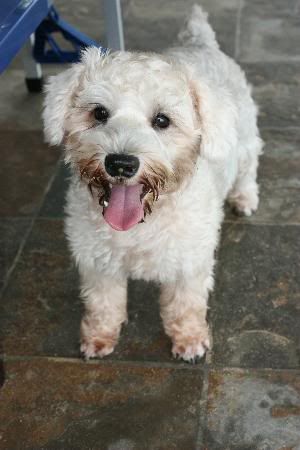 Ozzy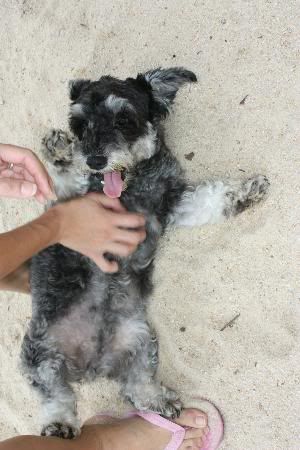 Tessie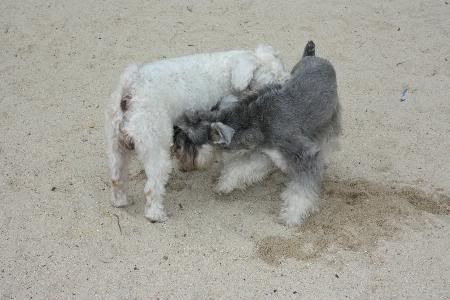 The pair meets again! Ozzy & Sniper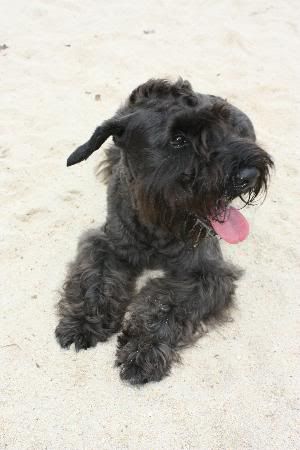 Julius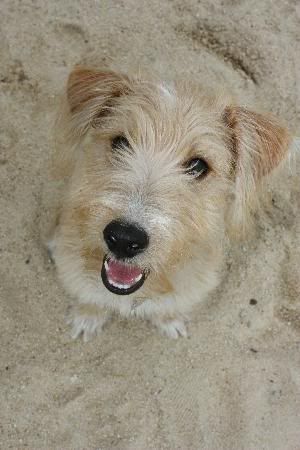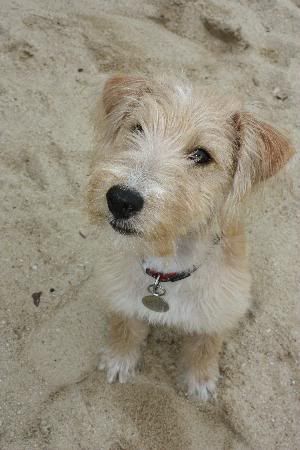 Zaedy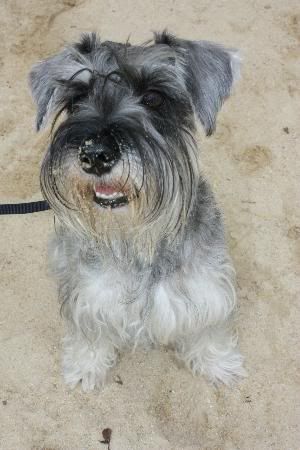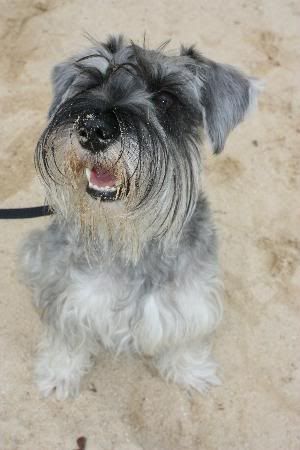 Ody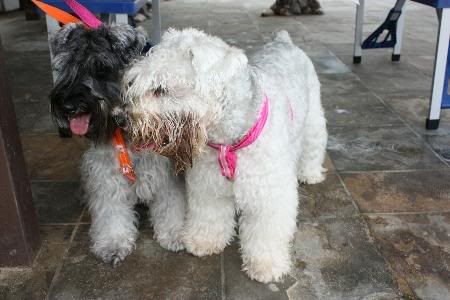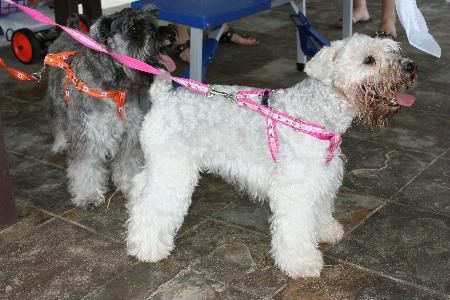 Ebi & Emma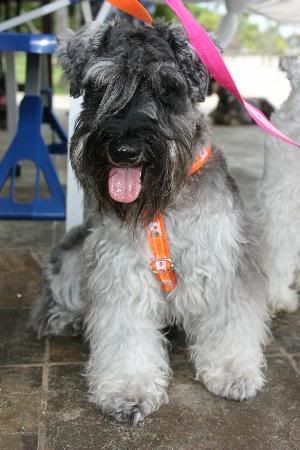 Ebi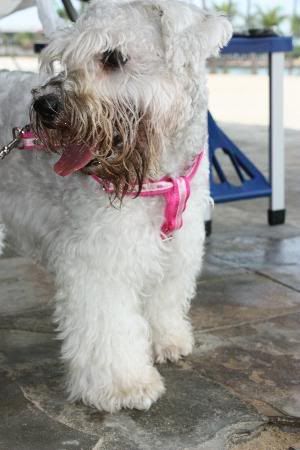 Emma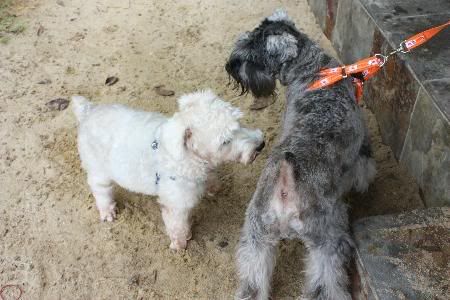 Rocky checking out Ebi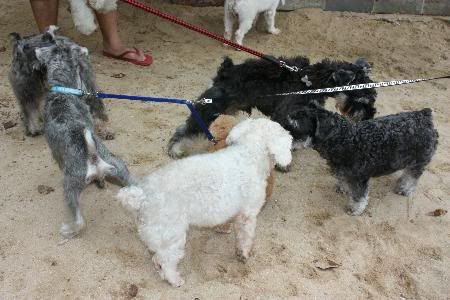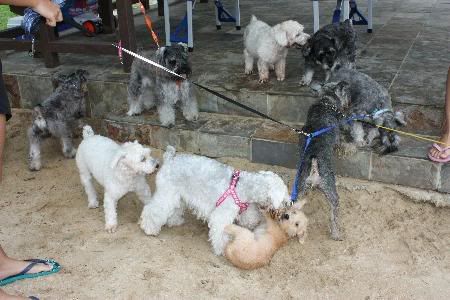 Doggies mingling session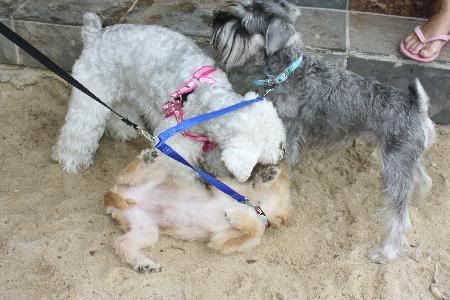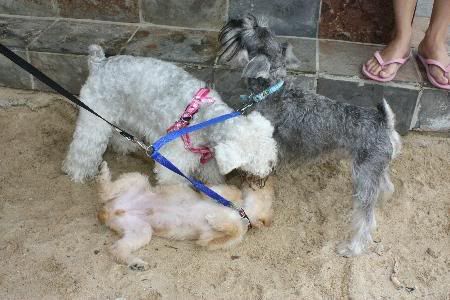 Notti Emma has to bully the smallest dog in the group, Zaedy.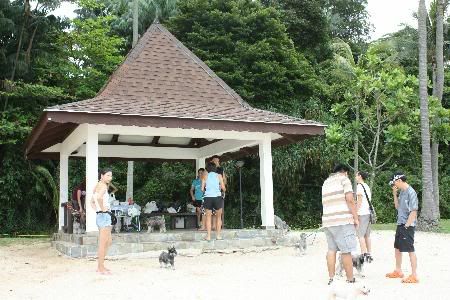 Pavillon 2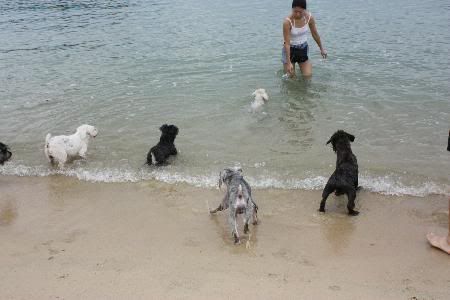 Jo w/ her 3 schnazuers whom loves swimming!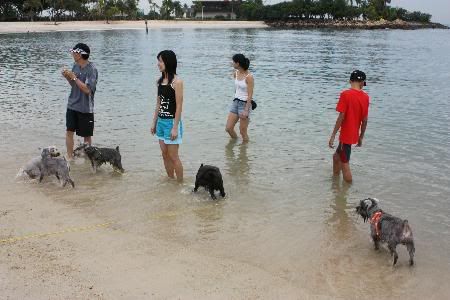 More peeps & dogs~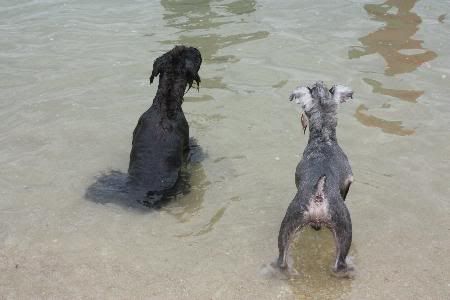 Julius & Sniper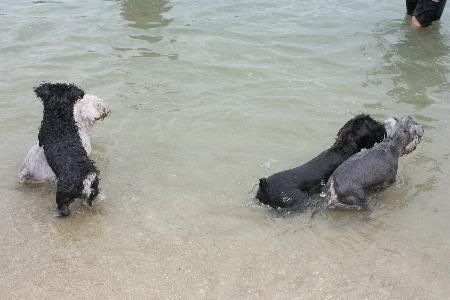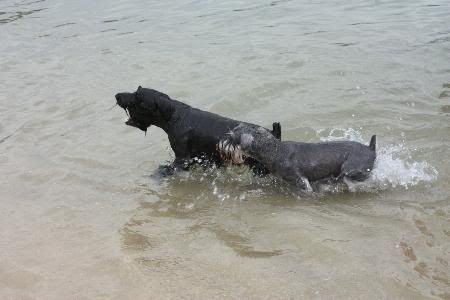 Having fun in the waters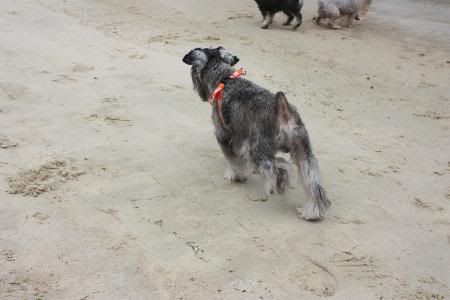 Ebi running freely~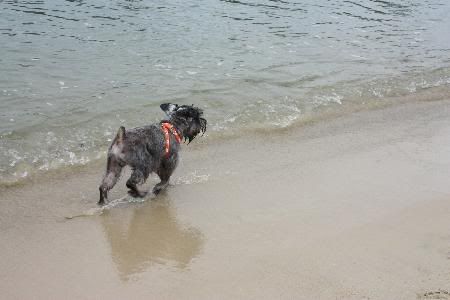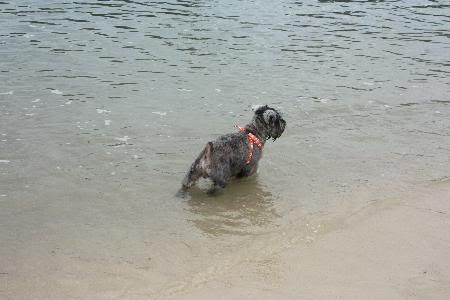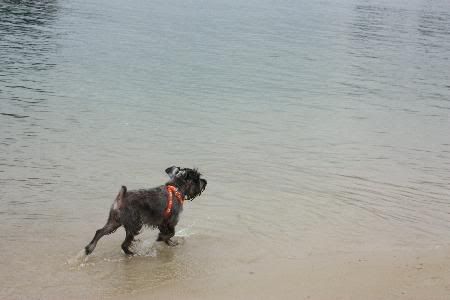 Happily running along the shoreline~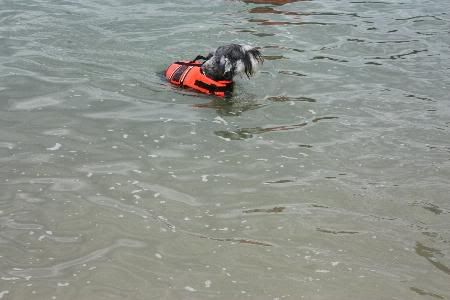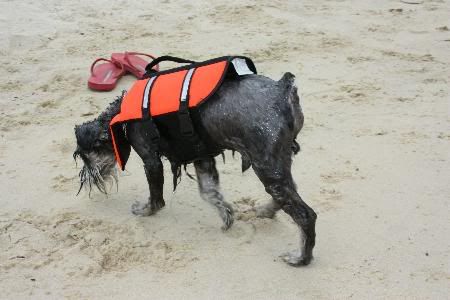 Cobi in life-jacket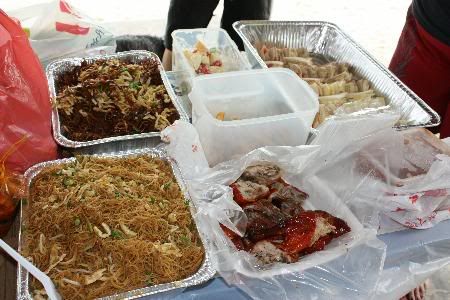 Foody! Yummy yum! (Fried Bee Hoon/ Fried Kway Teow Mee/ Roast Duck/ Sandwiches/ Fries & Sotong Balls/ Salad/ Potato Chips/ Salsa & Nachos/ Curry Puffs/ Drinks)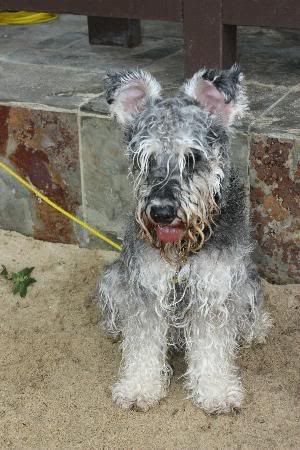 Wet Toby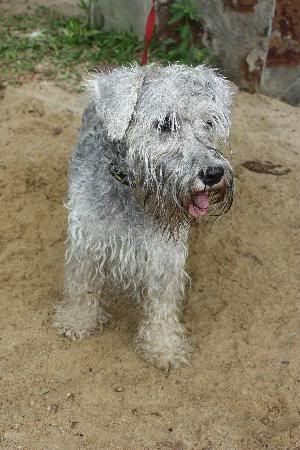 Wet Tamy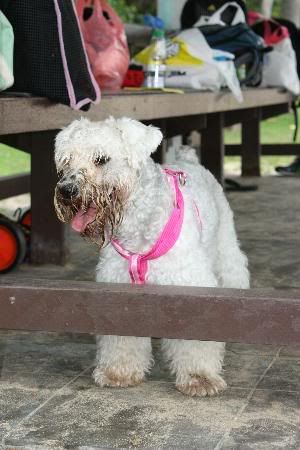 Emma, the 1 & only that never got wet (except her beard.. lol) She refuses to run on the beach w/ her furry pals, much less to venture into the waters. She rather kept herself clean & thus most of the time, she stayed inside the pavillon to look after the bags. =p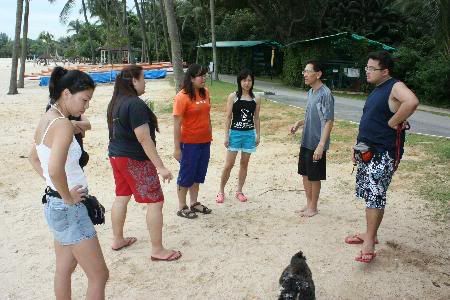 Humans chit-chatting & mingling session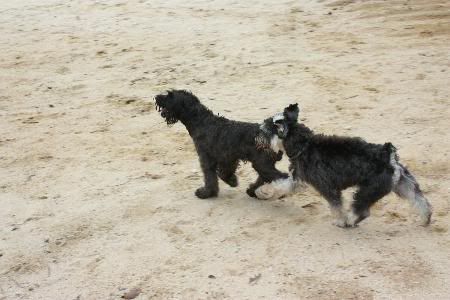 Julius & Jamie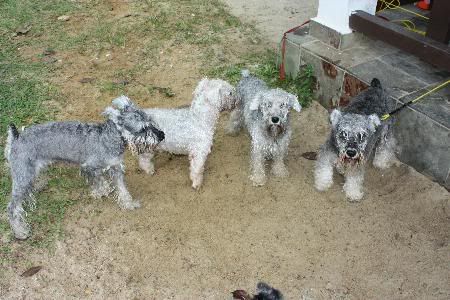 Wet wet doggies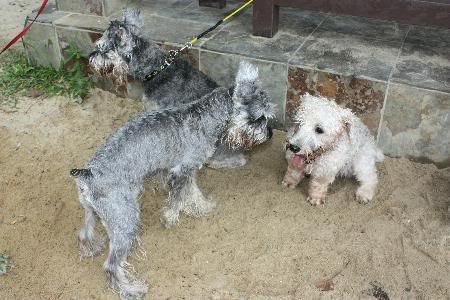 Sniffssss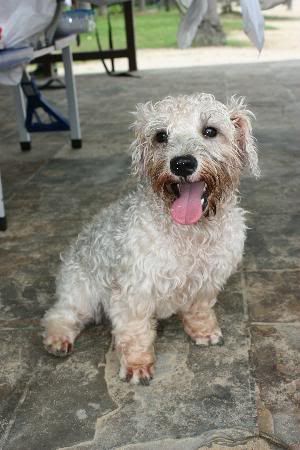 Rocky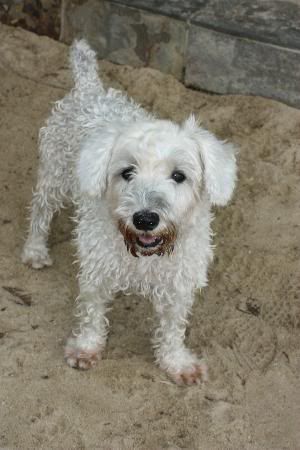 Ozzy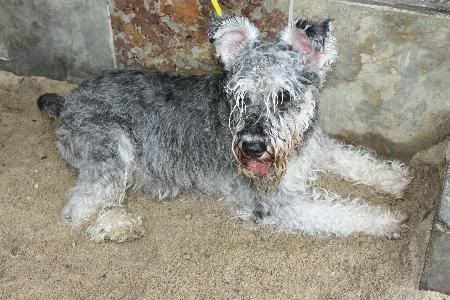 Toby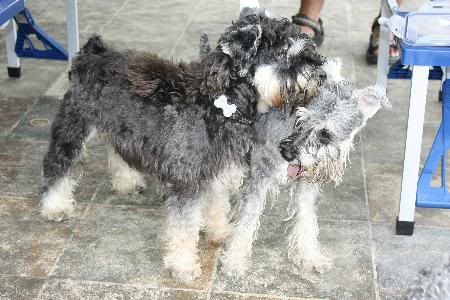 Jamie & Sniper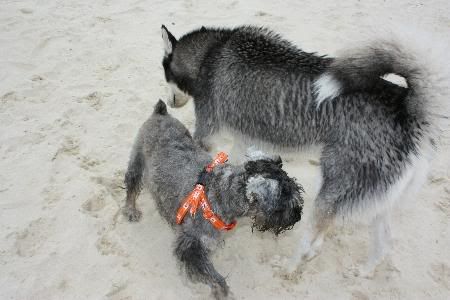 Ebi meets a new friend, Shadow - the husky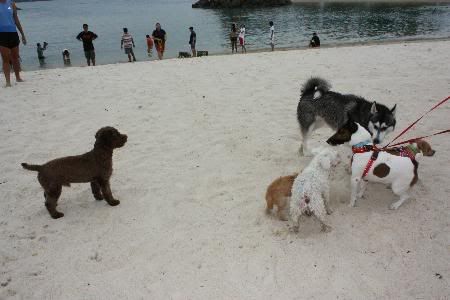 More doggie friends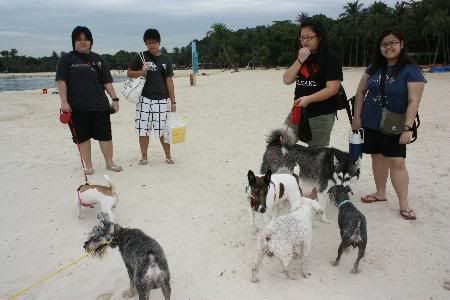 Then came Terry & Tommy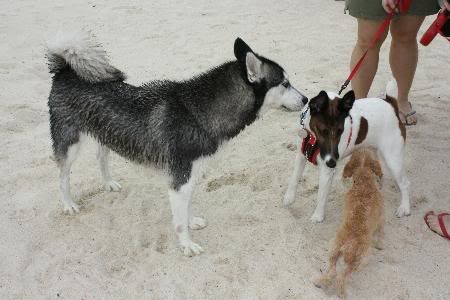 Shadow meets Terry aka Mr. Horsey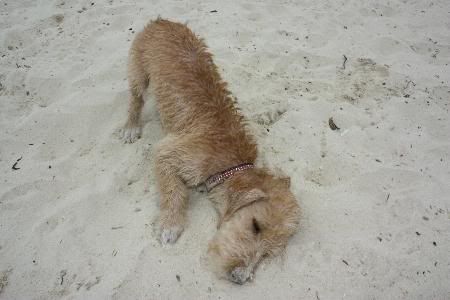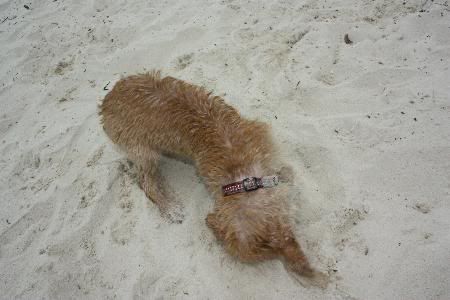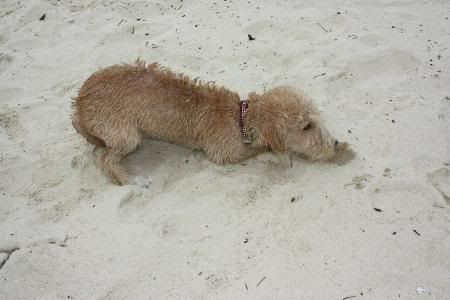 Zaedy aka Mr. Sand-Sand enjoying himself rolling & gliding in the sand~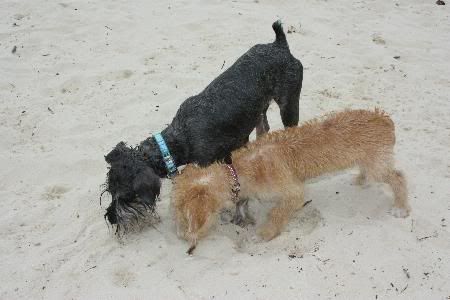 Inseperable pair, Ody & Zaedy
-= Into The Waters... =-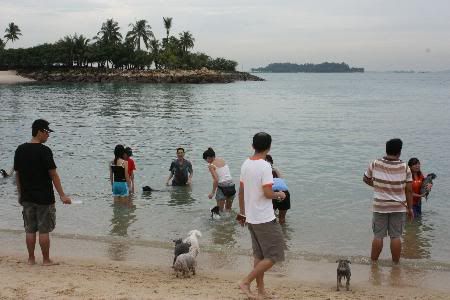 Owners & the dogs~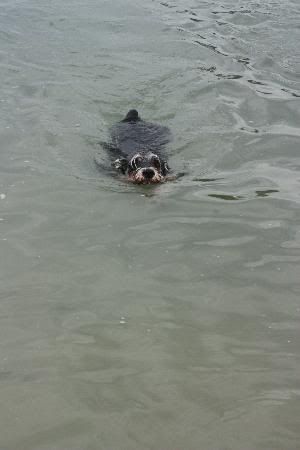 Cobi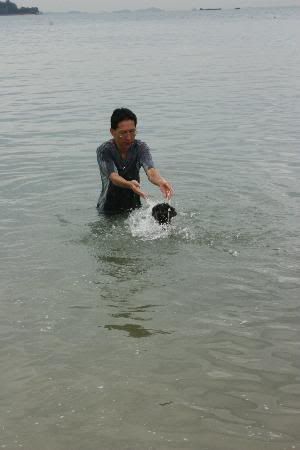 Ebi's 1st attempt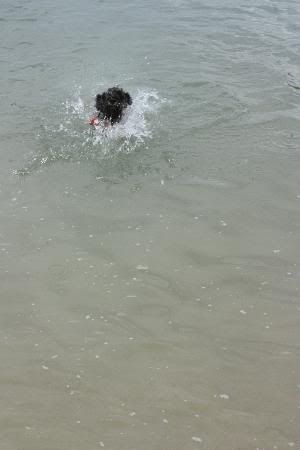 HelPppPpppppp!!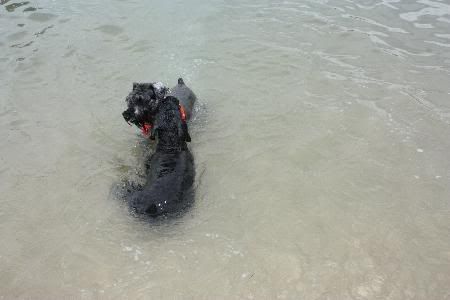 Back to safety w/ Julius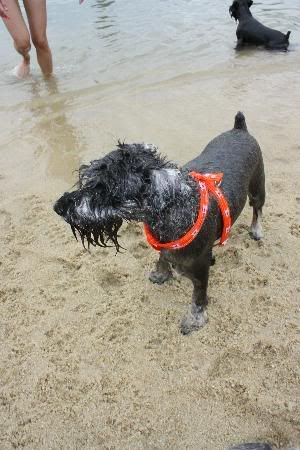 Ebi back on shore, all wet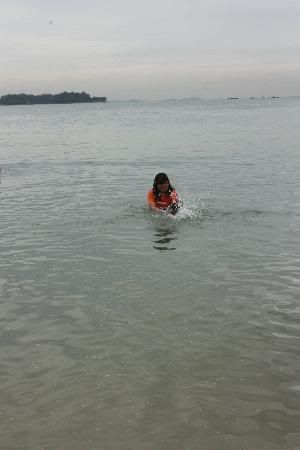 Ebi's 2nd attempt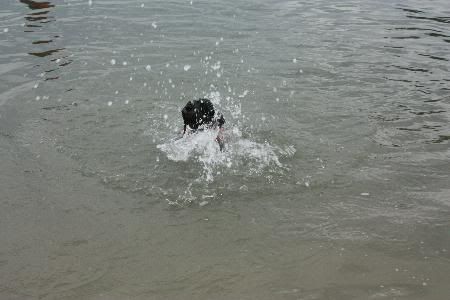 Panic Panic! But still, managed to swim back to shore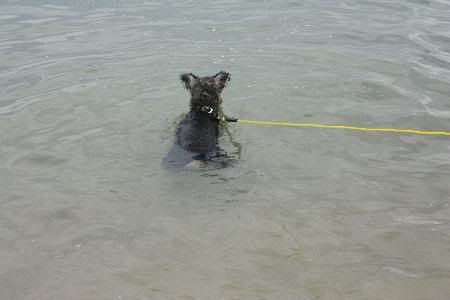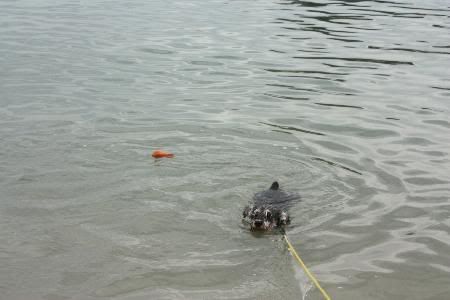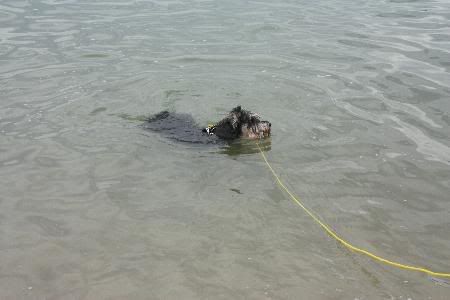 Toby off to fetch his toy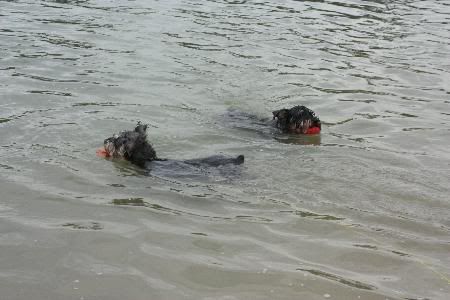 Toby & Mitchell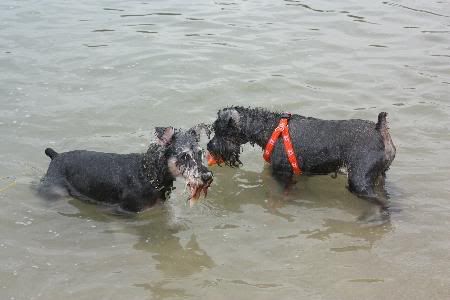 Toby & Ebi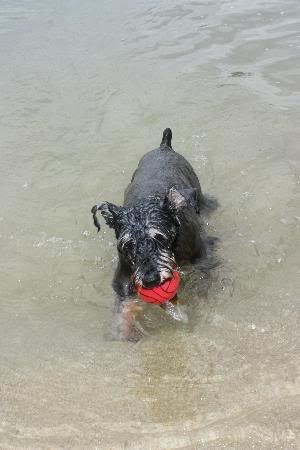 Mitchell back w/ his ball ball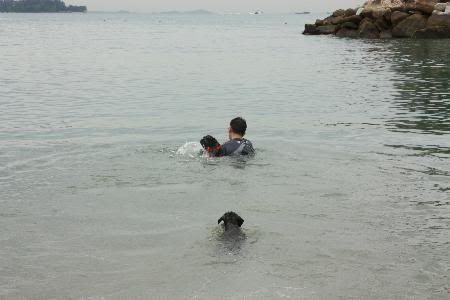 Ebi's 3rd attempt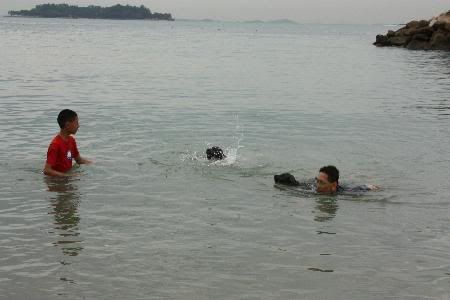 Anxiously looking @ Nicholas for help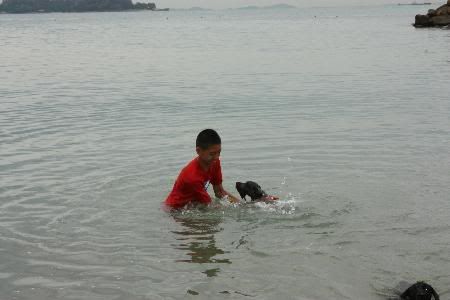 Grabbing Nicholas for safety, muahahaa~ scardy cat!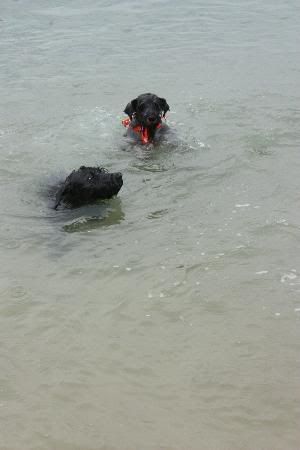 Silly boy! He was so worried!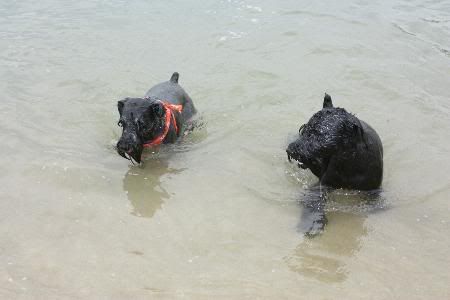 Julius once again escort him back on shore..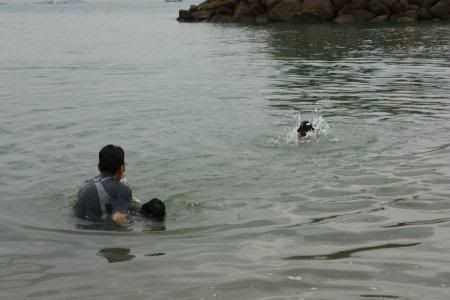 Once again, Gary grabbed Ebi & off to the waters! Ebi's 4th & final attempt
And... Ebi got 'stranded' in the waters alone.. tsktsk!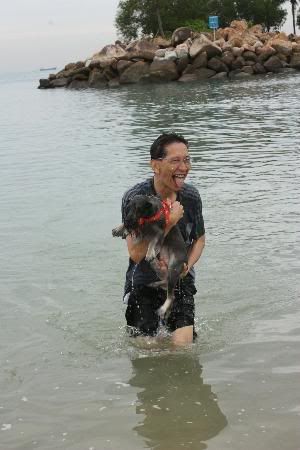 Gary back to 'save' him & Uncle Meanie have to laugh so hard @ my poor boy~
Tamy (loves to dig) & Toby (loves to rub)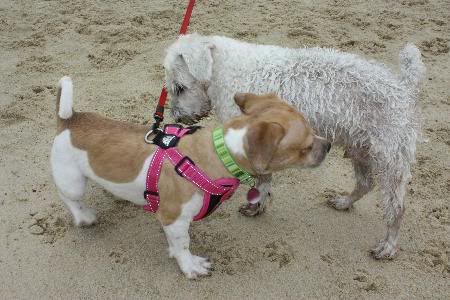 Tommy meets Ozzy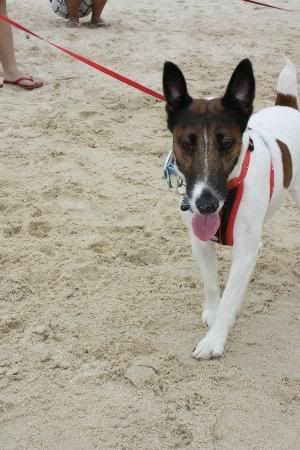 Terry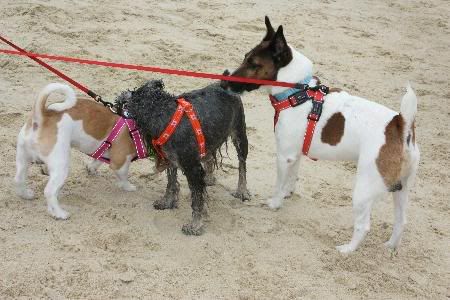 Ebi checking out the 2 brothers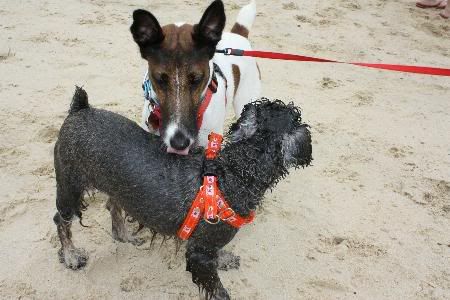 Terry & Ebi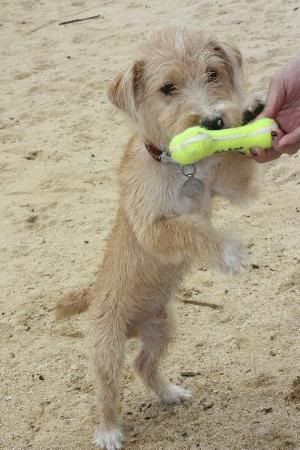 Zaedy & toy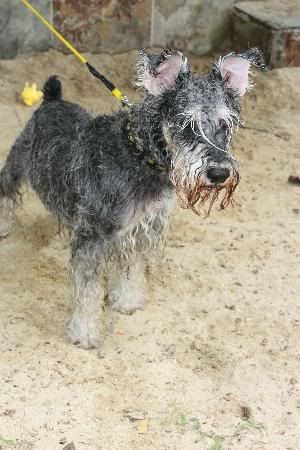 Toby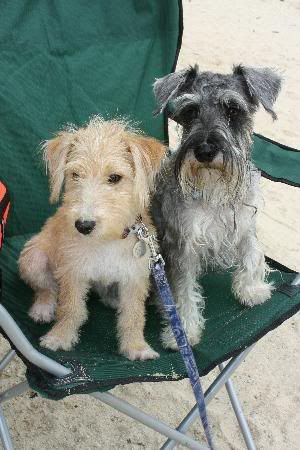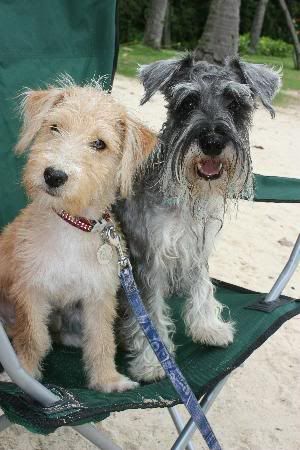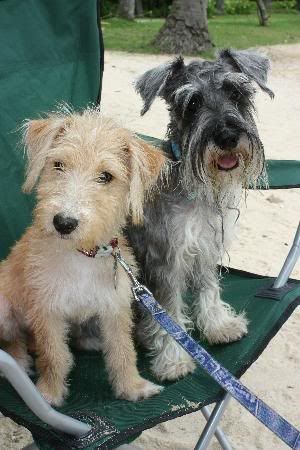 Zaedy & Ody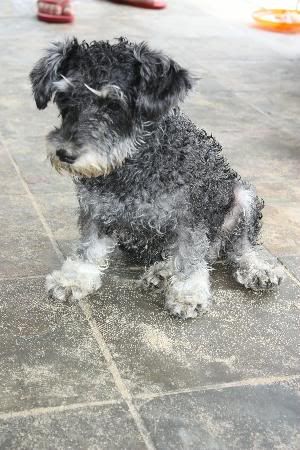 Tessie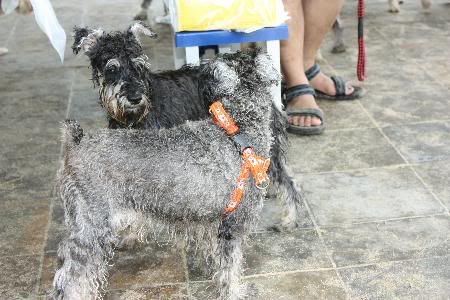 Jamie & Ebi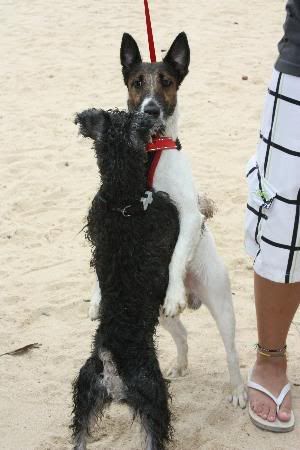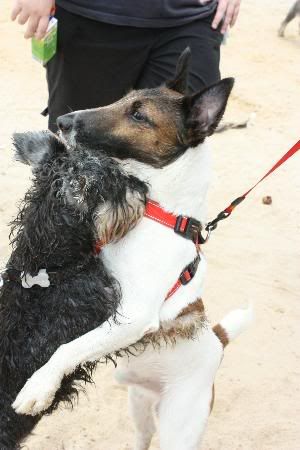 Jamie loves to hug! Here's him hugging big bro, Terry. =)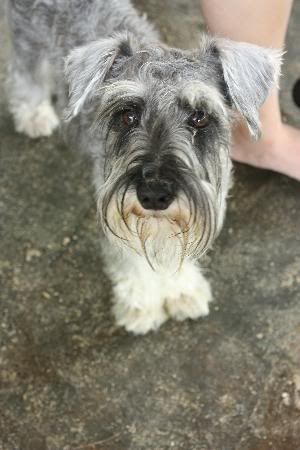 Ody aka Mi-Mi-Yan =p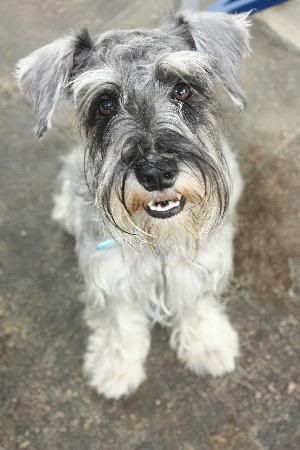 Ody boy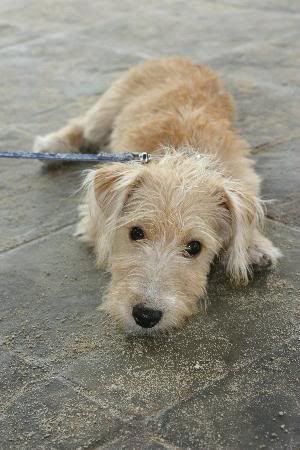 Zaedy boy
Finally packed up & left the beach @ 1.30pm as Daddy needs the car. Off to Gladys for the dog's bathing session, picked them up @ 3+pm & back home! Knock-out!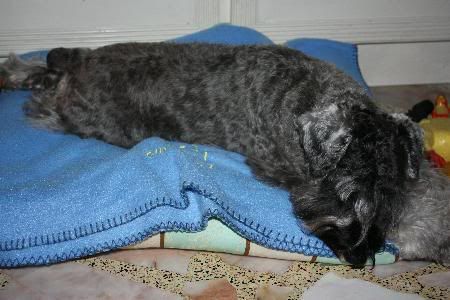 Ebi @ KO!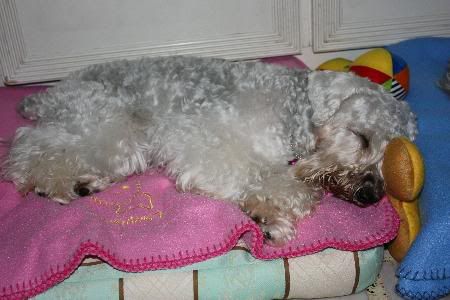 Emma @ KO!
It was a great outing & all of us definately enjoyed ourselves! Ebi & Emma had so much fun since their last outing. Am already looking forward to the next one already! =p Newae, Ah Mer's a lil' moody today, perhaps due to absence of Jester & Uncle Too.. LOL~ Can't wait to meet Junior & Jester soon too! =)
Oh oh! Ebi & Emma's on super-bright coloured harness & leash so not only i can spot them from far, its easier to differciate them among all the schnauzers! Hahaah~
Cheers (",)