Some misc photos taken over the week~ Heez
Some rare moments whereby Ebi & Emma were playing with their toy together in peace, otherwise they are always snatching the toy from each other. =)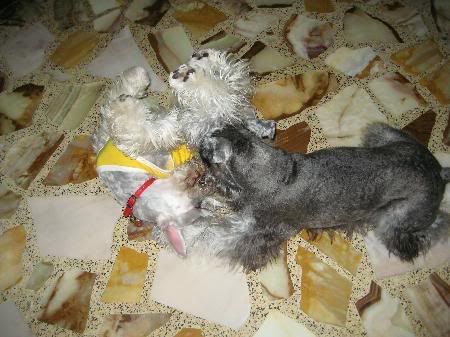 Play-Time!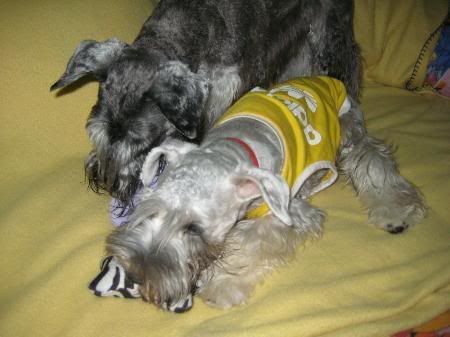 Toy-Snatching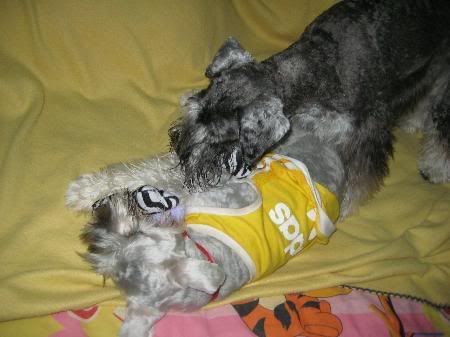 Playing~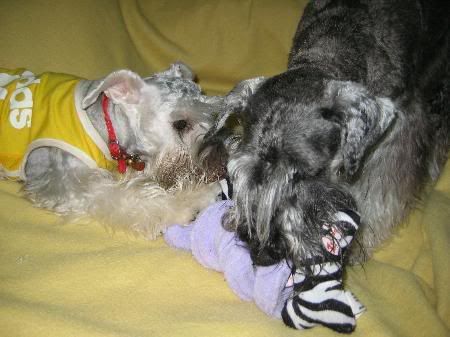 Slowly settling down..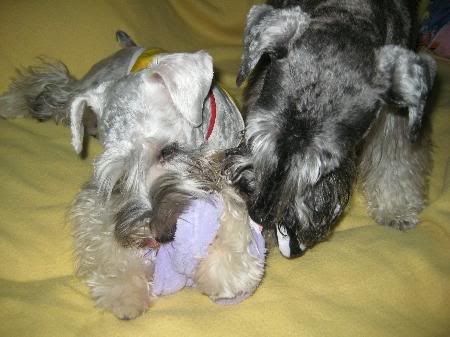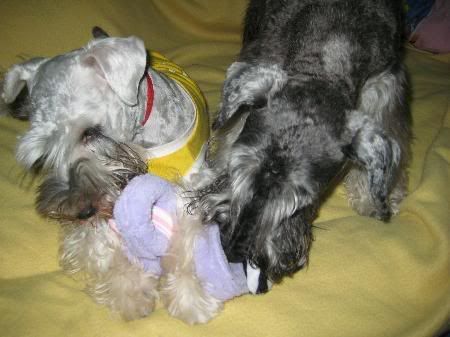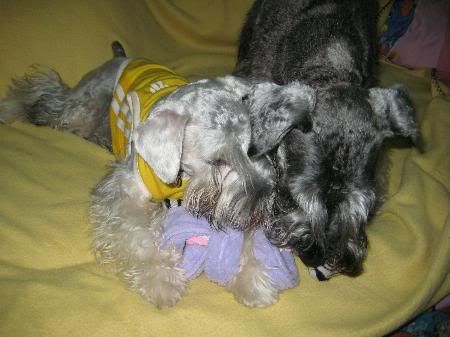 They loved this Zanies toy from petedge. (darn! should have gotten another 1!)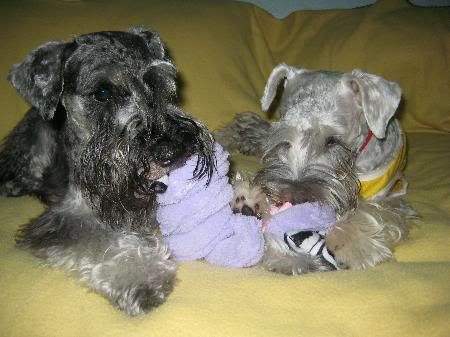 Rare moment..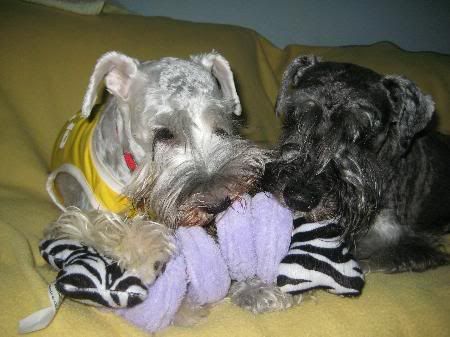 I love this!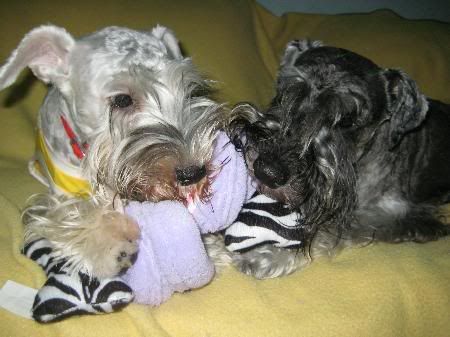 Precious. =)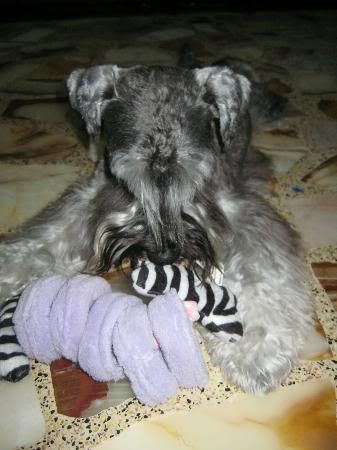 Ebi continued playing while Emma took her nap in the room~
Gotcha!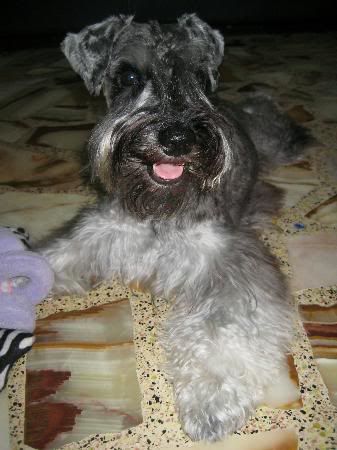 My cheeky boy!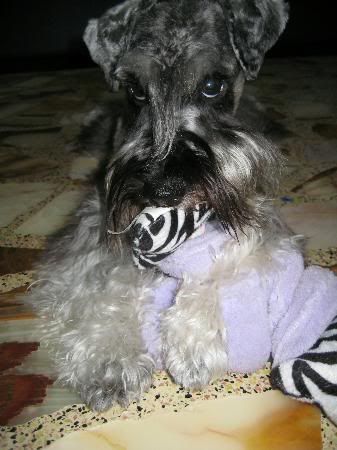 Ebi's pathetic look; check out his *goo goo* eyes. LOL~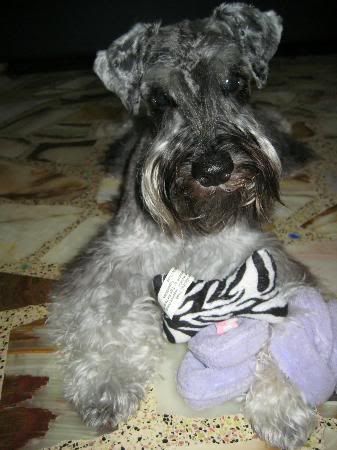 Brought them to PMDR yeserday noon for a short run & proceeded to the fish farm nearby to get some fishy fishes for my Dad. Was there @ around 2pm & stayed till about 2.45pm~ Weather was freaking hot which got me melted. *sweats* After that, cleaned them up alittle in the car & proceeded to send them to East Coast for their basic grooming @ RPP, appointment at 4pm. Only managed to pick them up at 8pm coz they were so busy with so many dogs, i think they were short-handed. Anyway, i left home at 7.50pm & off i go to pick them up after Chris's call. Whoa, they smelt wonderful & looked good! Emma again barked in excitement & played some kung-fu with their assistant the moment she saw me outside, whahahaha! Notti gal, Chris named her. =)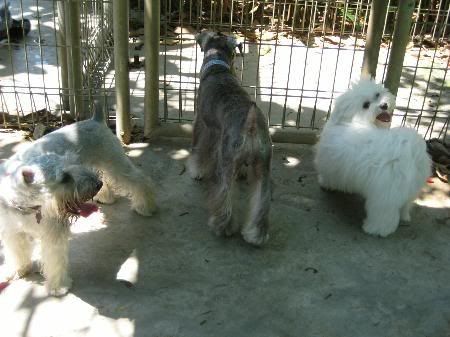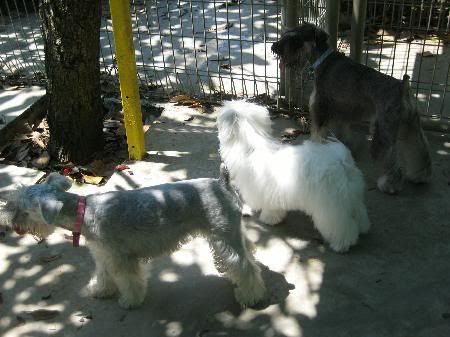 Oh well, after i picked them up, i went to Lundy's studio & collected my magnets! Looked nice & i was happy with it. =)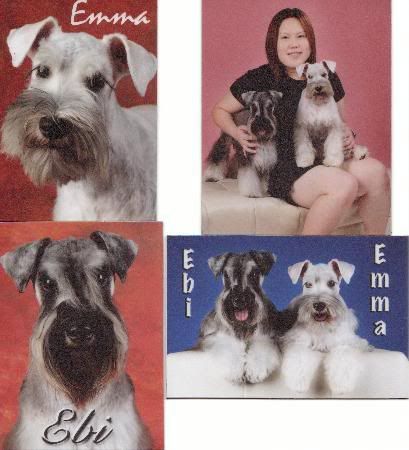 Was darn shagged yesterday, pratically running here & there under the hot sun. And these 2 days the weather was sickening, make me just feels like hiding in my aircon-room, not wanting to step out at all. Yawns.