My little gal, Emma turned 1 year old today! =) Time flies very fast. Out of a sudden, Emma is already 1 year old & Ebi is 2 years 5 months old already~ Since late last year, i had the sudden urge to get a baby sister for Ebi to accompany him & play with him. Been to a few petshops but none of the MS puppy caught my eyes.. until one day, i chanced upon the advertisement on Mocca placed by Josephine. I thought to myself, awwww~ this puppy is cute! I was hoping it was a female so i could check out the puppies~ Discussed with Cat & Winnie, on New Year's Day @ 01/01/08 we went down to Jo's place & view the cute little pups...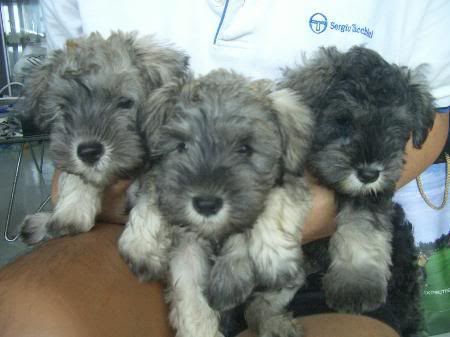 The middle pup caught my eye & by FATE - she turns out to be the only female pup of a litter of 5. And she is Emma~ =)
Had a long long chat with Jo about the puppies & the parents. Everything was pretty fine i felt comfortable. So without delay, i went ahead & got Emma. Decided to bring her back home on 18/01/08 & meanwhile i got the puppy stuffs prepared for her arrival, keeping my parents in suspense too! Hahaa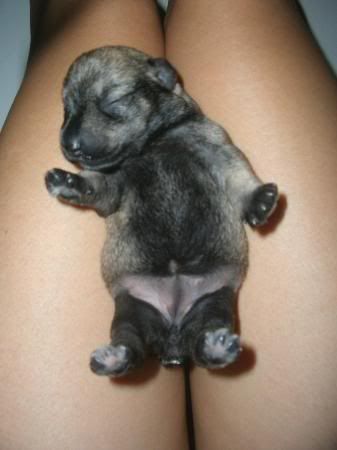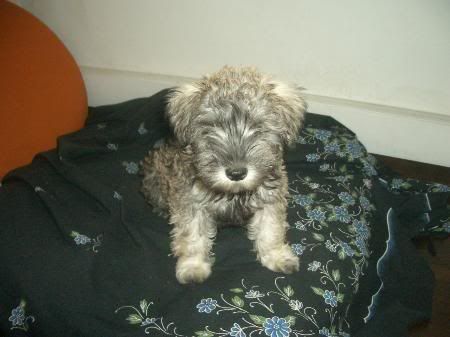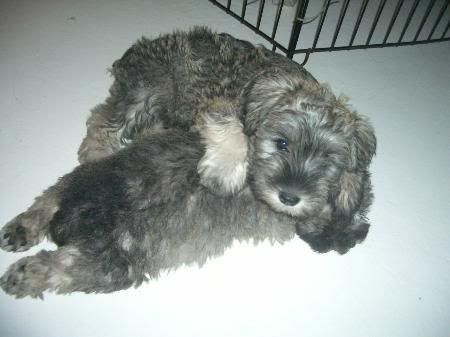 Jo sent me photos & updates of Emma via email~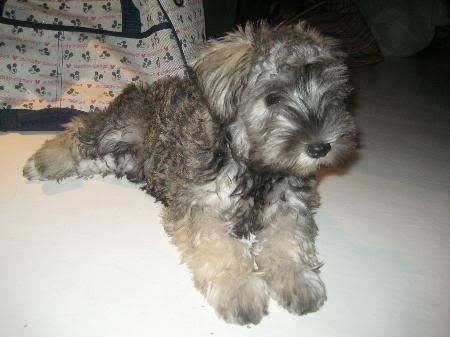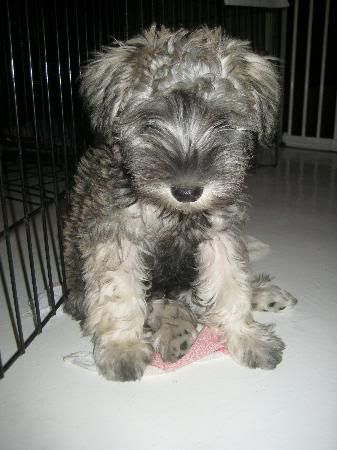 Went to fetch Emma back home on 18 Jan 2008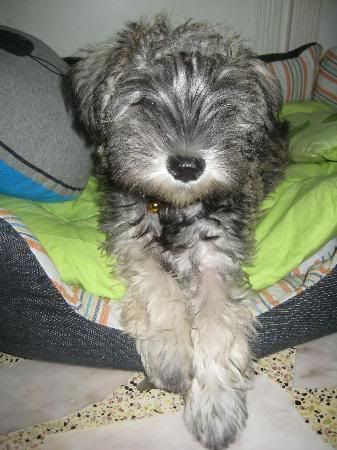 Emma's 1st day @ our house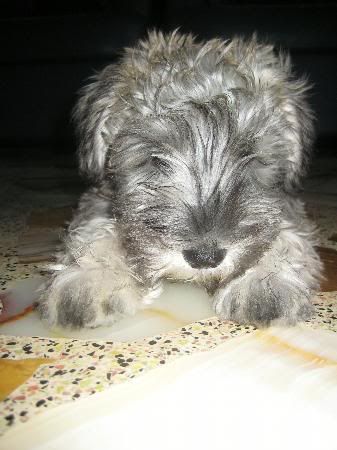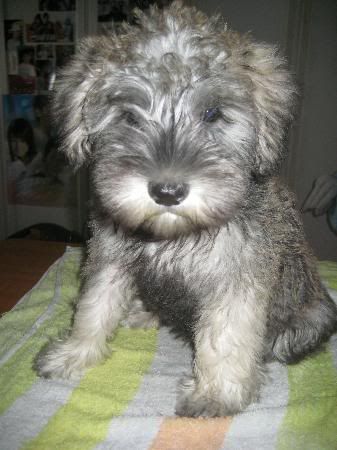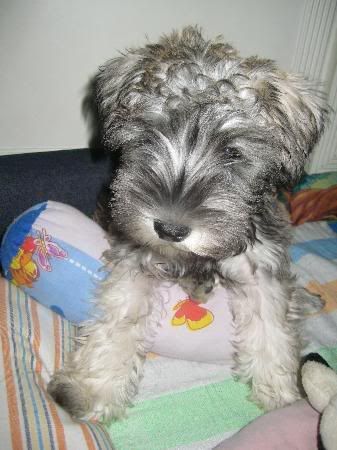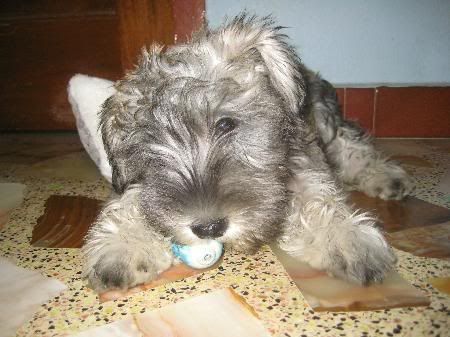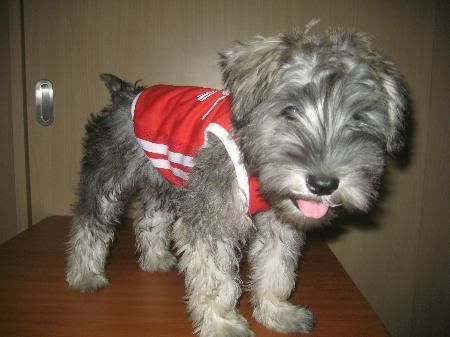 Slowly we watched her grow-up & the story goes on...~
Anyway, even we already had a celebration together with Junior & Rocky @ Sentosa last Sunday, i decided to do a very small scale one at home with just Cat & the dogs. I hasn't done any of their barkday celebrations @ home and thought it was pretty meaningful & it wasn't so much of a hassle than to celebrate outside too. Thus, i called USDB on Tuesday to order some dog food & a small cake & got them to deliver today between 4pm-6pm. I took 1/2 day leave today & came home to wait for the delivery man to come while playing with Ebi & Emma~ Tsktsktsk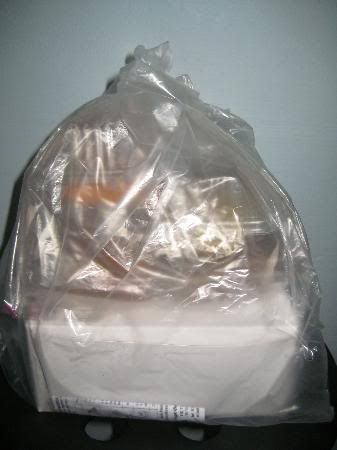 USDB delivered the orders promptly @ 5.40pm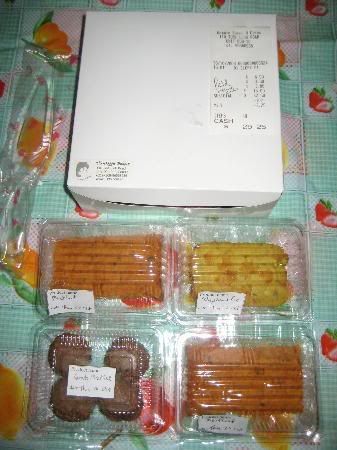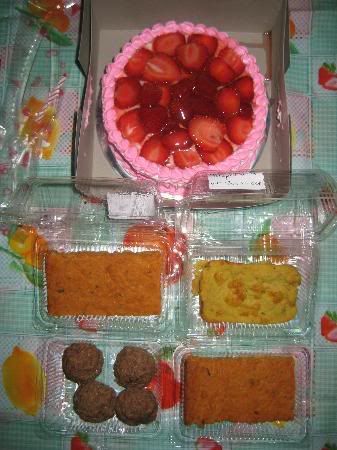 Emma's barkday cake & the food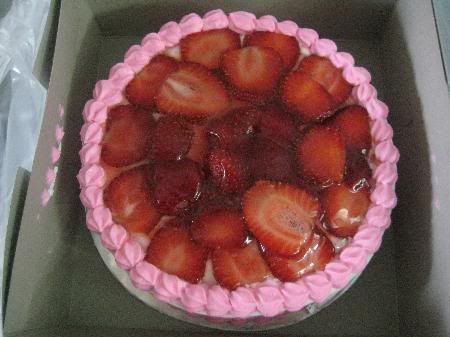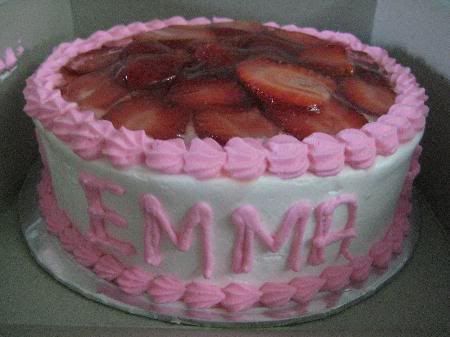 The cake was very pretty, so much nicer than what i had expected!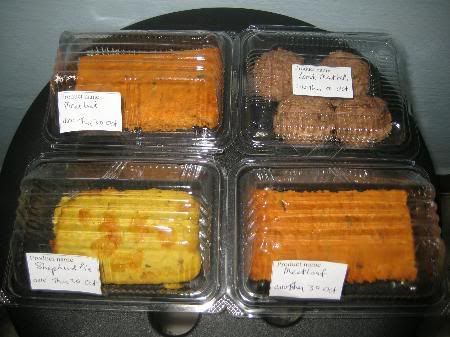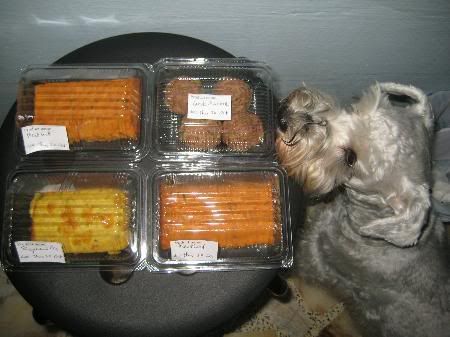 Emma couldn't resist the temptations..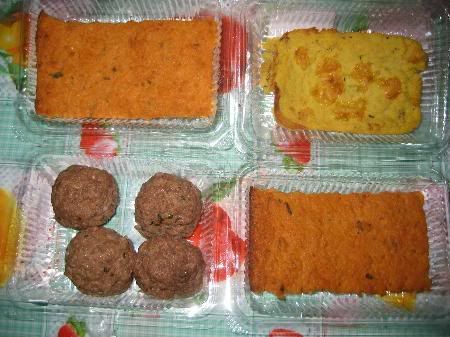 Yummy-Yum-Yum! Meatloaf/ Meatballs/ Shep's Pie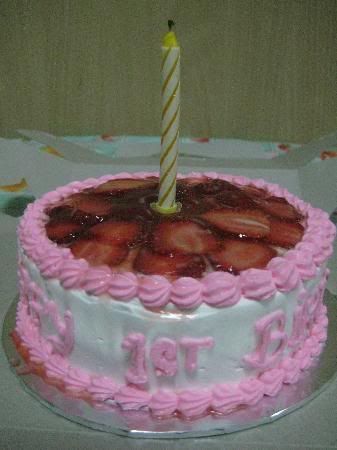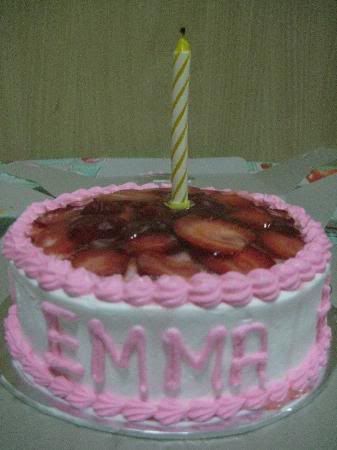 Sides of the cake was written : Happy 1st Birthday Emma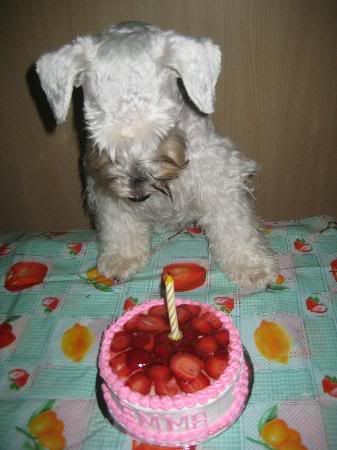 Emma was amused by the cake..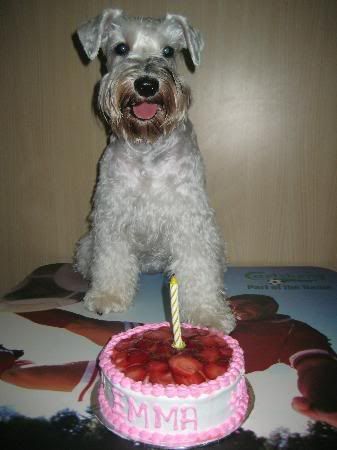 And.. she smiled!! Geez~
- A delighted birthday gal, mer-mer (",) -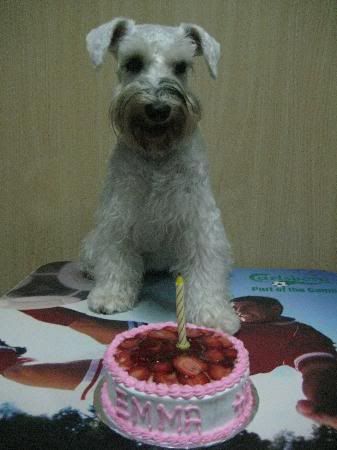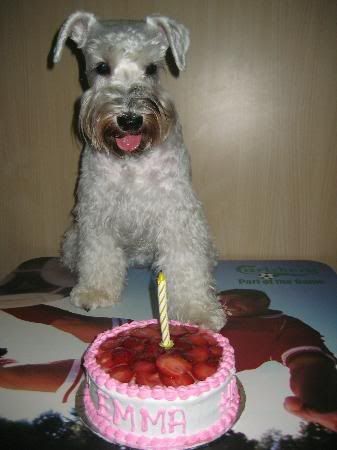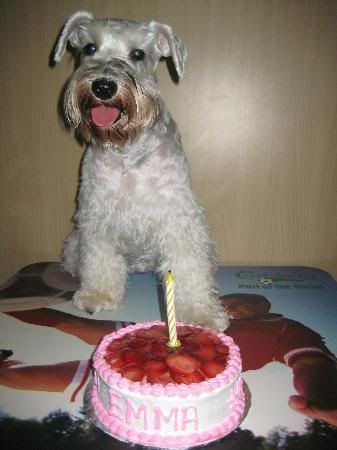 - More pawtures of Emma with the barkday cake!! =p -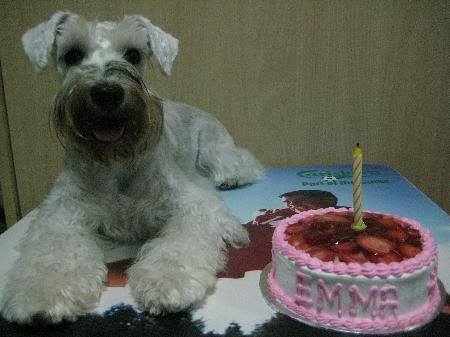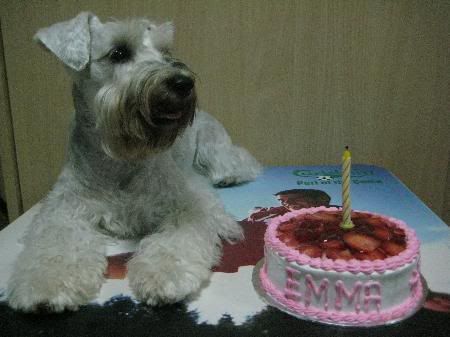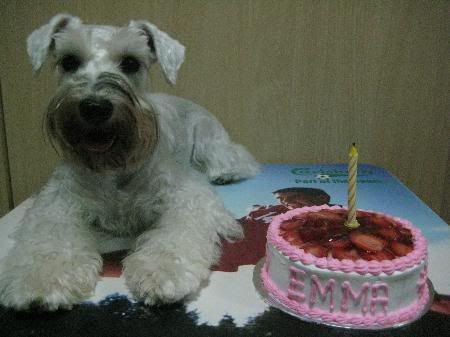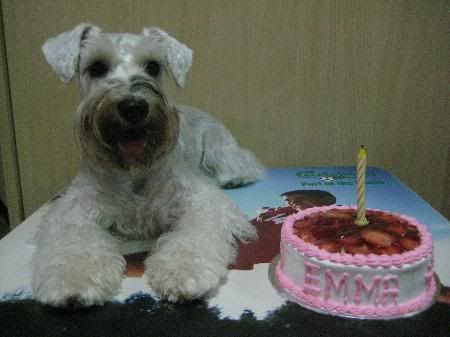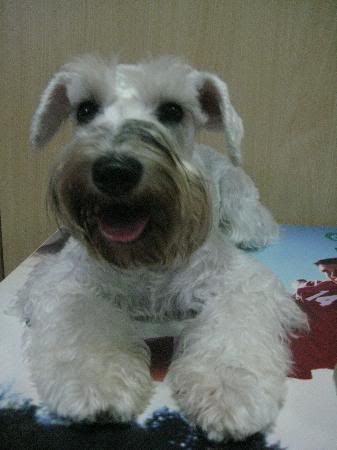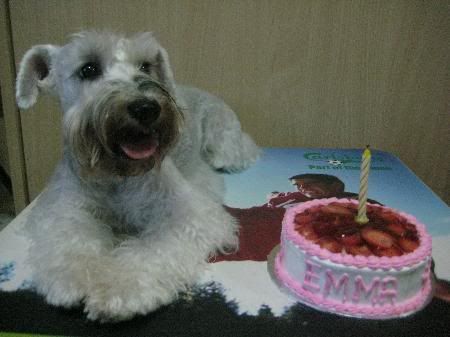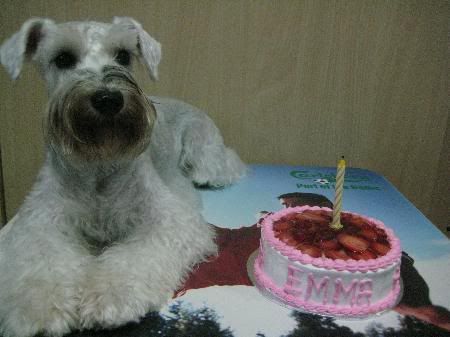 - Ebi joins in the photoshoot session as well~ Hehe -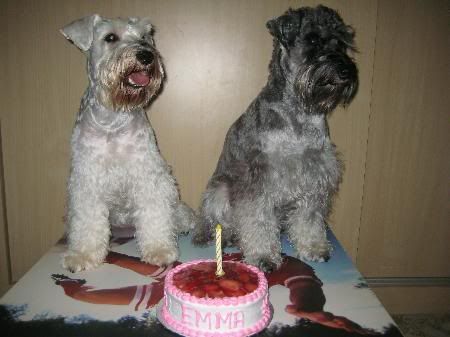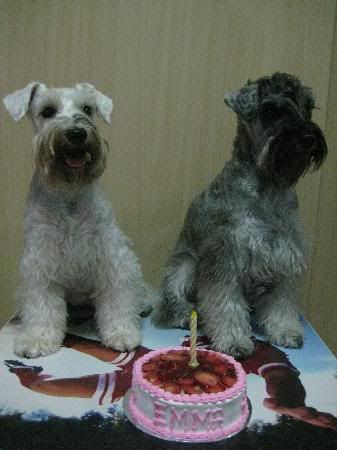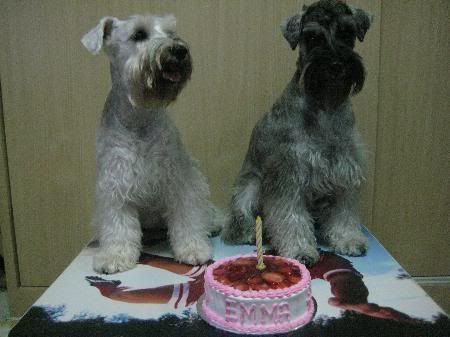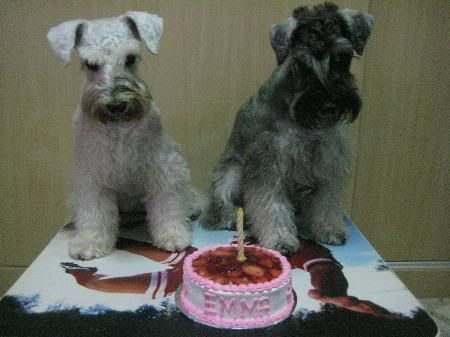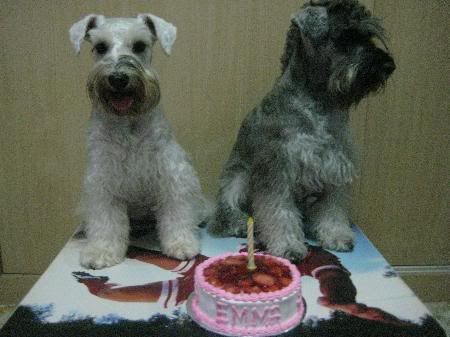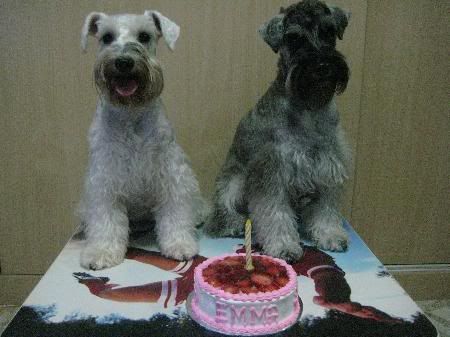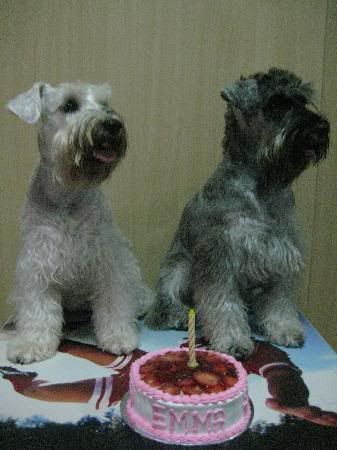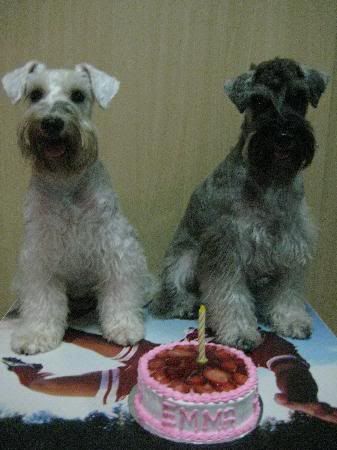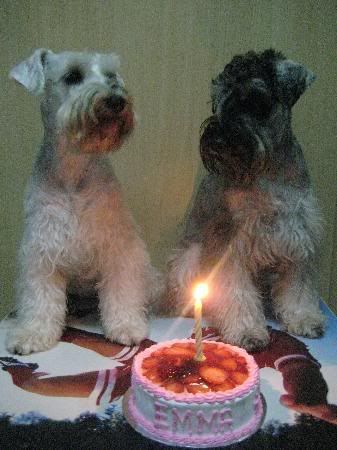 Hey! What's that orange/yellow thingy??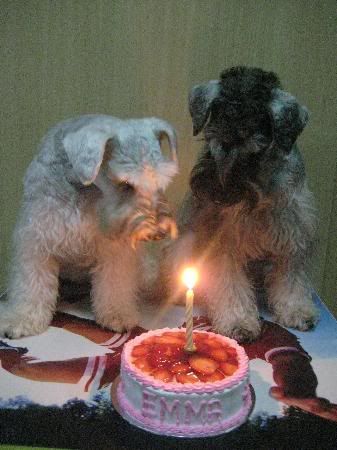 Let us check it out...
(The next moment, i called aloud to Emma coz she went so near that she almost got her little beard burnt! LOL)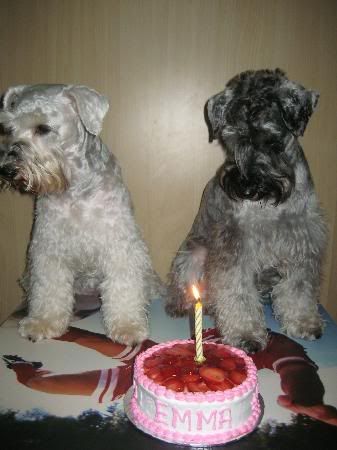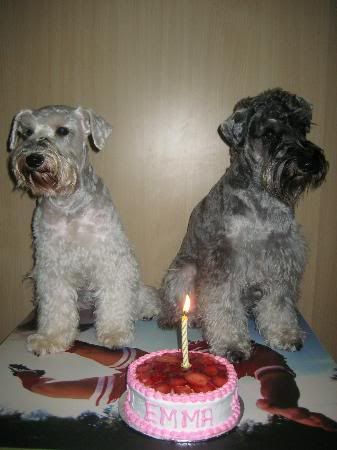 Ouch.. it's pretty hot!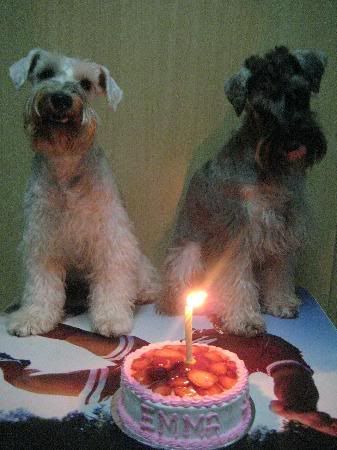 Can't wait to try the cake. Look @ Ebi's tongue!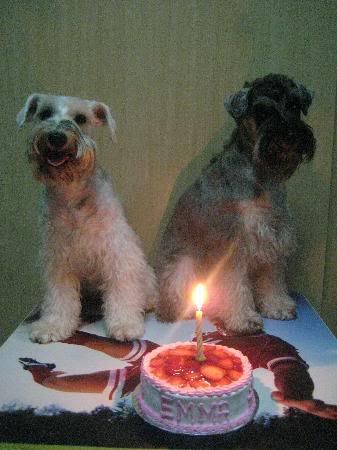 Ebi was so scared of the burning candle, he stayed as far away as he could!
- Emma & her cake -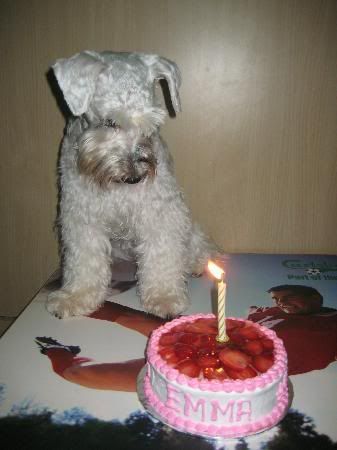 Ebi jumped off & left Emma here alone..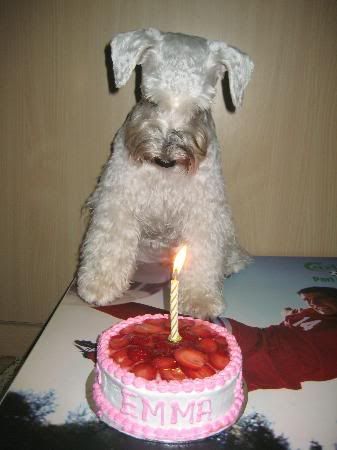 Emma: Hmmm, can i play with that "light"?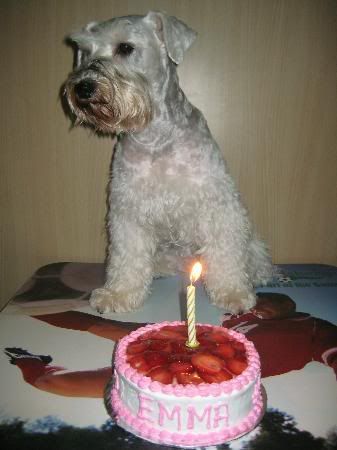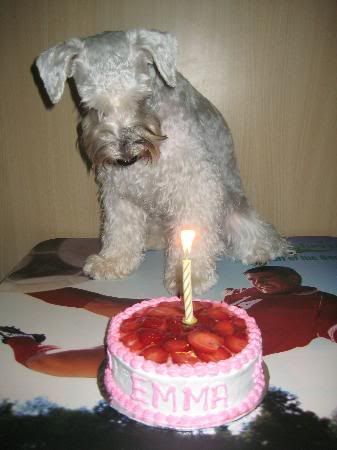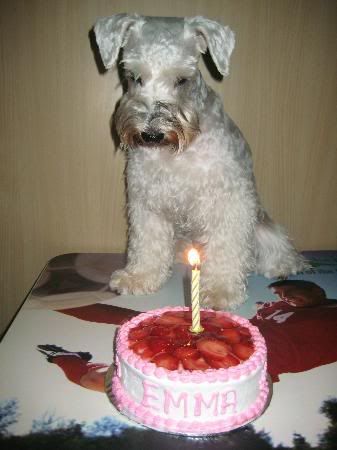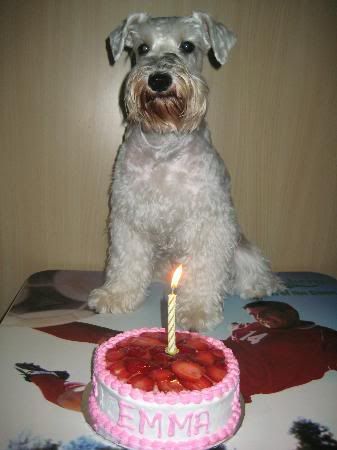 Emma, look here!!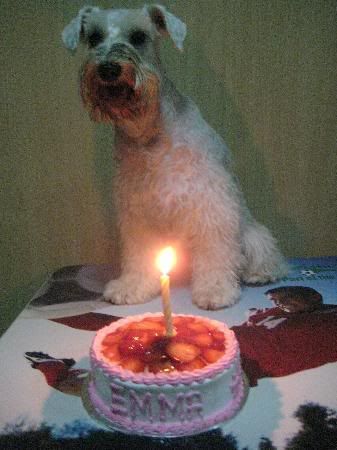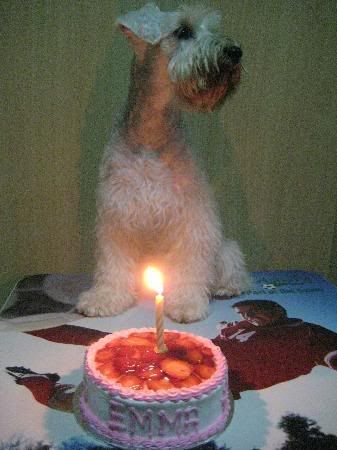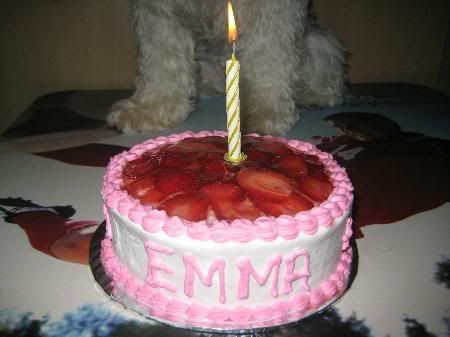 Emma's lovely cakey~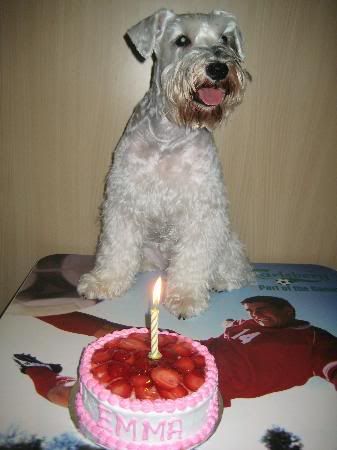 A last smile to end the photoshoot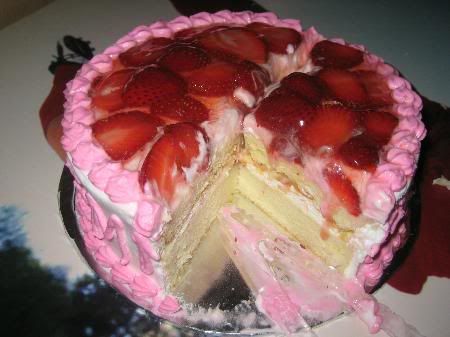 The inside of the cake! It was yummylicious~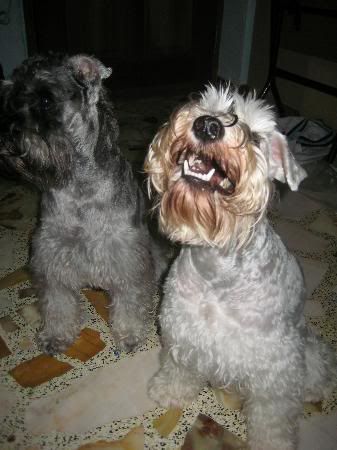 Let me have the cake!! *Gggggrrrrrrrrrrrrrr*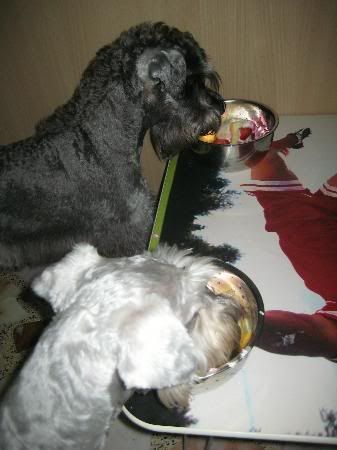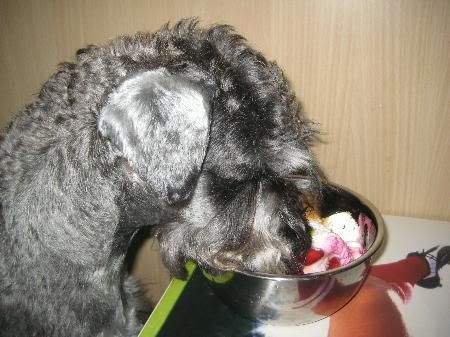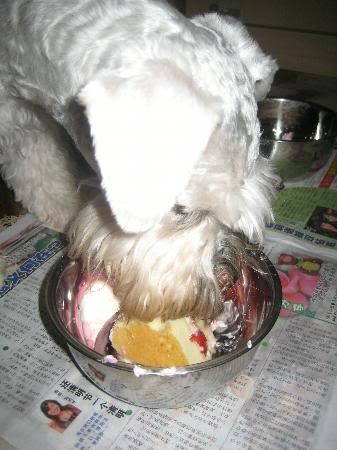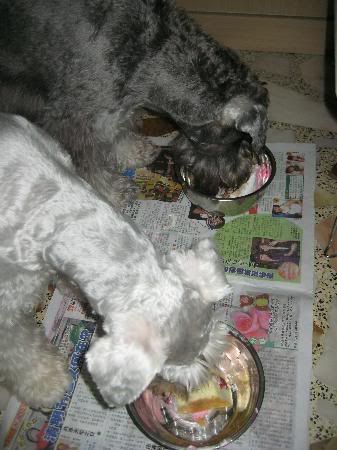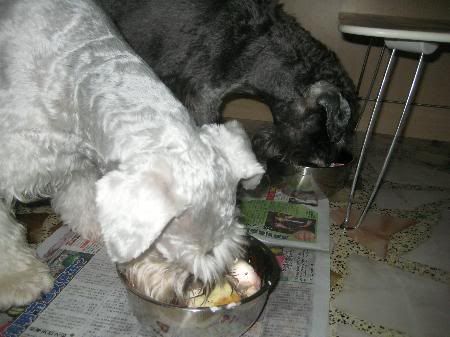 I microwaved their food & fed them before allowing them to enjoy the cake by themselves. They simply loved the cake & ate up every little piece. (There's still half a cake to be left for tomoro's comsumption) Gave them a through wash of their beard & paws after that. Most importantly, they enjoyed the food & cake. ("v")
To end it off... ~ (",)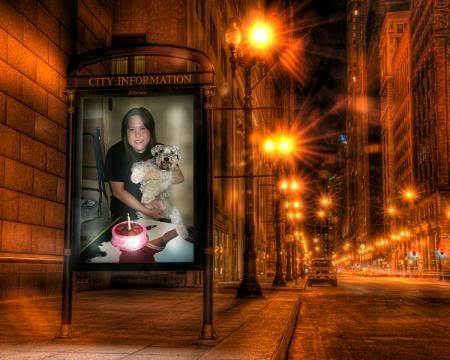 Happy Barkday once again, to my dearest gal = Emma. Be a good girl now & don't anyhow pee/poo like what you did the past few days. Stay happy & healthy. Mommy loves you & ur brother, Ebi too. Grandma, Grandpa & Yi-yi's loves ya as well! Muackz