Saturday, 27th Dec - It's X'mas Party @ Ah Chel's house! This is the first-ever christmas party im spending with these lovely pals of mine & im getting so excited. The 10 Musketeers meets again~! Yippeee. (",)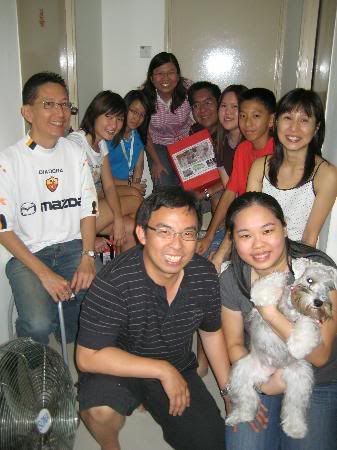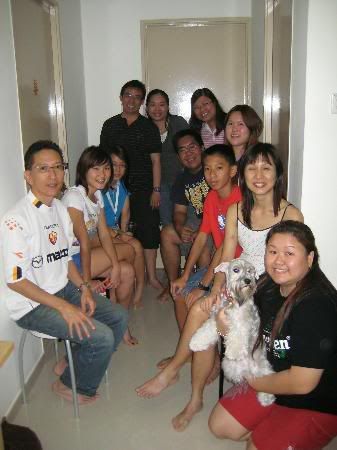 True Friendship. Bestest pals ever~! =)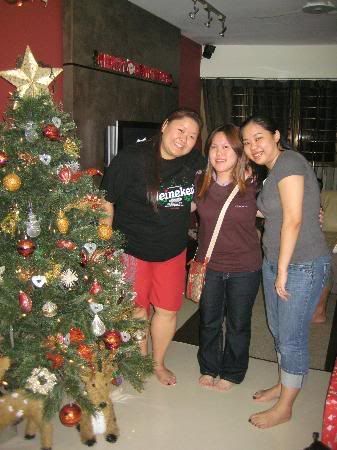 Dearies! Moi *da-jies*da! Hurhur~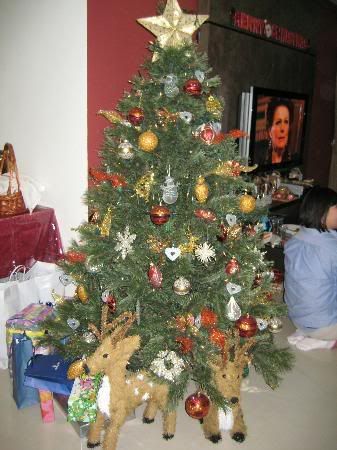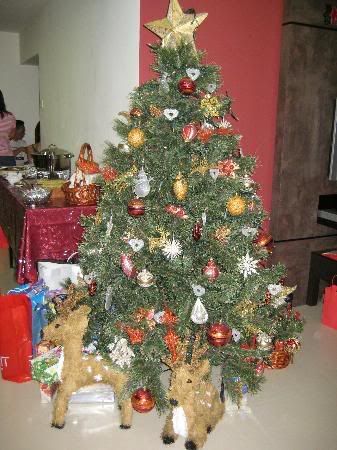 Beautuful X'mas Tree!!
Garry & Rachel @ Work.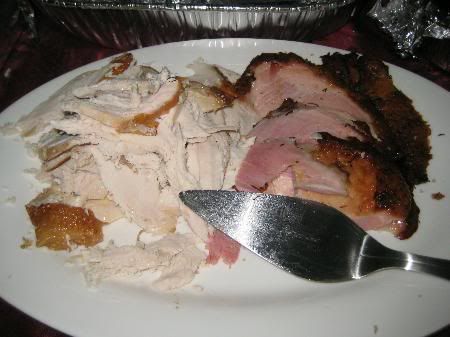 Turkey & Ham!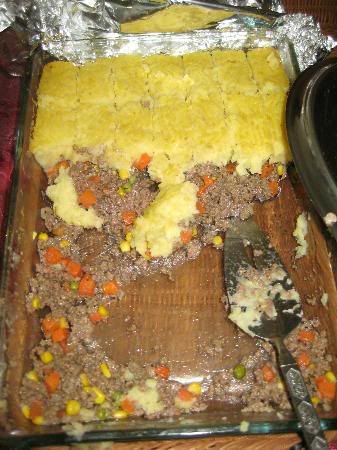 Ah Chel's Shep Pie! This was damn nice & good~! I don't take beef but i couldn't resist this man! Yummy! ("v")
*The Lasagne was great too which i forgot to take a pic.. alamak!*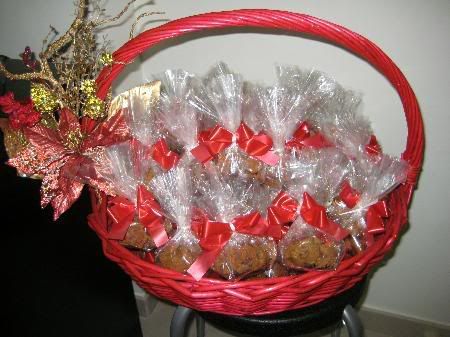 Cookies for the humans & Cranberry Muffins for the dogs. *thumbs-up*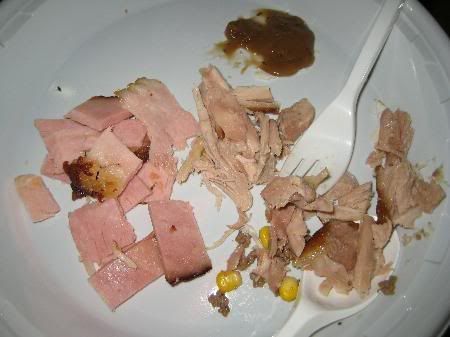 Soooo paisey! My dear Ah Chel had to cut the turkey & ham into small bits for me coz she knew i can't chew. And dear Ah Nie also served me with more potatoes! Yum~!
The food were great. There were Roast Turkey/ Ham/ Lasagne/ Shep Pie/ Beef Curry/ Salad/ Whipped Potato & eg. I took the Whipped Potato, Shep Pie, Lasagne & Roast Turkey, missed out the Ham coz it was too hard for me to chew on. Delicious~! Nice place, nice food & nice people, can't be more contented. I was simply happy on Saturday. Thanks Chel Chel for inviting us over~ Geez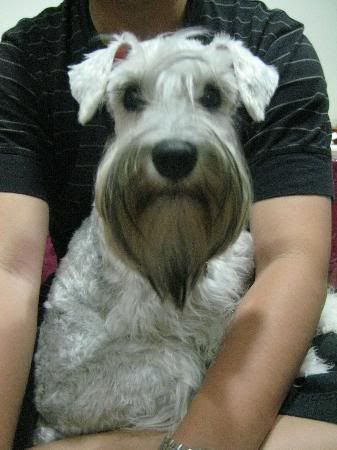 Cute Tamy (I adores her. If only MerMer can behaves well like Tamy..~ *blush*)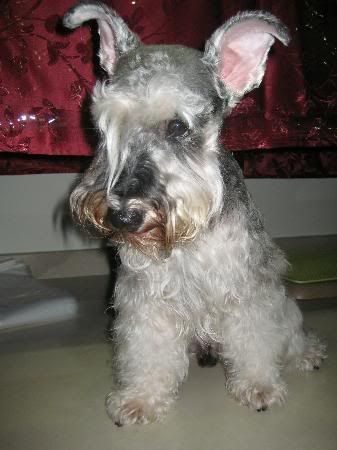 Cute Toby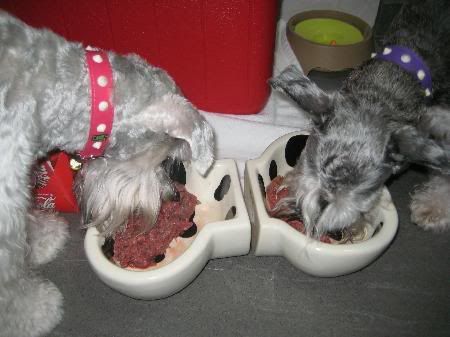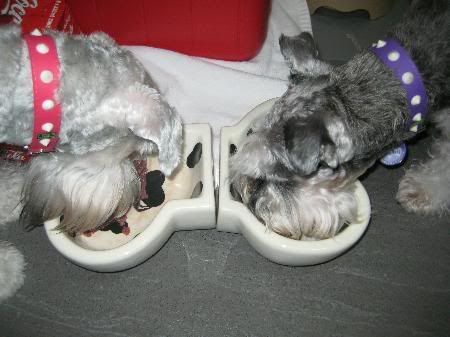 Chomp Chomp Chomp!
We bidded farewell & left Ah Chel's place around 11pm~ I'm pretty sure ALL of us enjoyed ourselves throughly! Thanks Rachel & Garry for having us over & for the many many X'mas gifts~ Thanks Ah Too & Winnie too, for picking & sending me back home safely. Awwwwww, i love you guys~! *Muackz*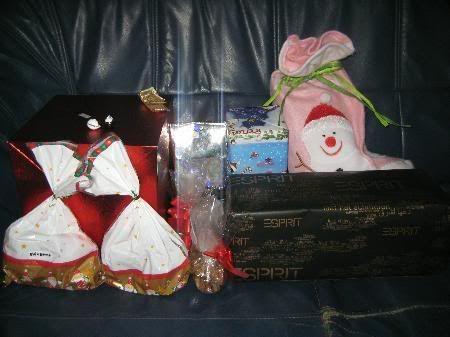 Xmas Gifts from Ah Chel + Garry & Ah Nie + Too
Tadah~!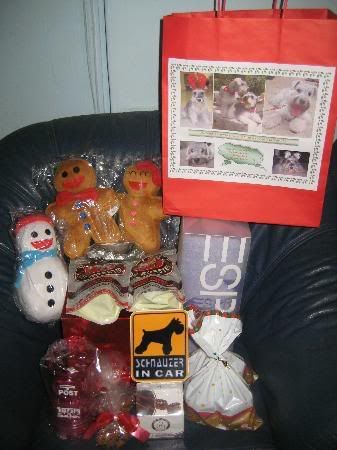 Superwoman Ah Chel even made her own paper bags for us to bring the gifts home!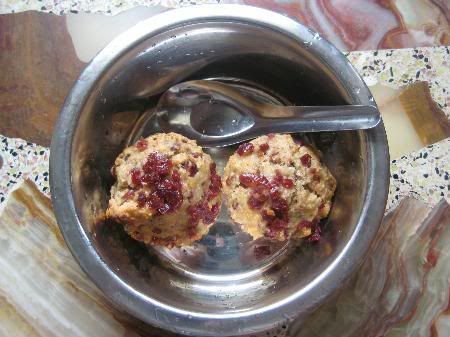 Cranberry Muffins! The duos lurvesssssssssssssss it! Ah Chel's a great baker!
**New Stuffs for Ebi & Emma**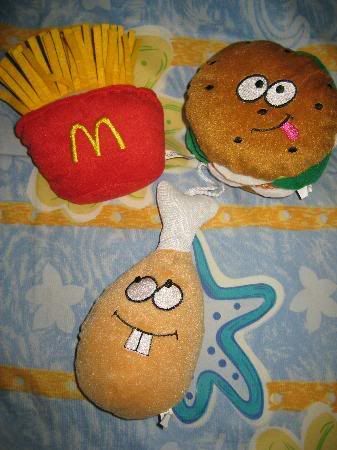 New toys for the duos~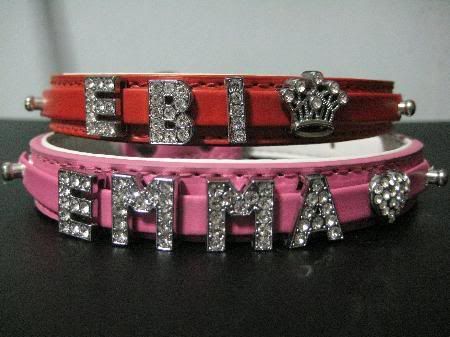 New personalized collars~
I'm looking forward to meet-up with the gang again, can't wait!! =) Once again, thanks for all the wonderful time & many xmas gifts~!
Love,
Serene (Ebi & Emma)