Here's pictures of a pre-barkday celebration @ home for Emma, on 29 Oct. MerMer turns 2 on 30 Oct, but since i was unable to celebrate for her & keeps her accompany due to helloween outing @ night safari on friday, i decided to make up to her first with a meat cake & some cookies which they can have it as their dinner too.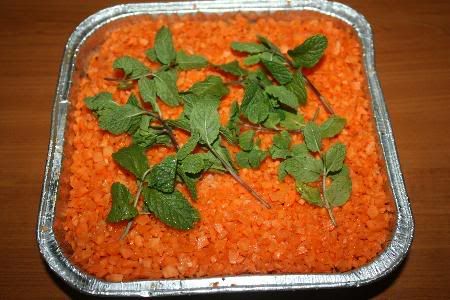 Pork Meat Cake w/ Carrots
Goodies from Woofy's Choice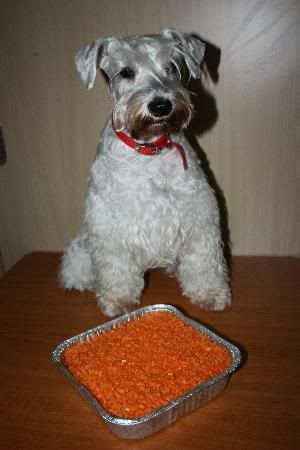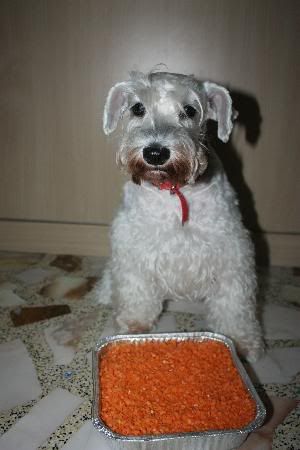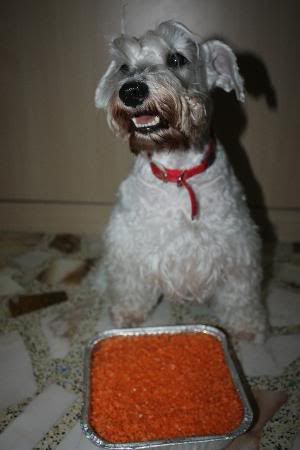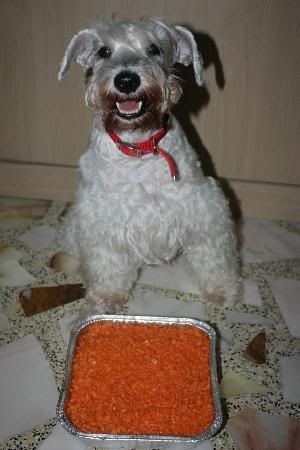 Emma & cake, happy barkday baby gal~!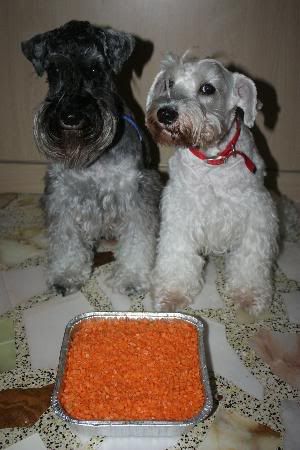 Ebi & Emma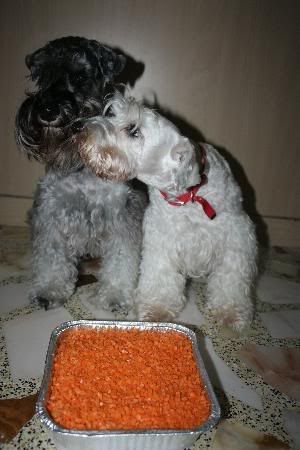 Smooches! Awww~ they loves each other.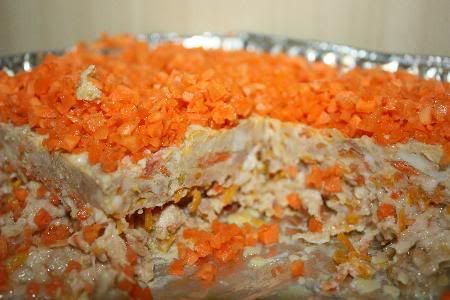 Yummy!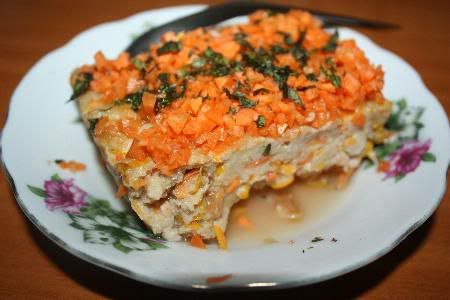 Emma's share. =))
Emma had yet another barkday celebration with her pal, Junior on 31 Oct @ Offroads Bistro. This time round, there was a 'real cake' from Barker's Grub & some nice bakes from Pets Zone. It was a small & simple celebration for the 2 barkday dogs - Junior (whom turns 4 on 01 Nov) & Emma (turns 2 on 30 Oct). Of coz, Ebi & Jester gets to come along too. All of them sure enjoyed the gathering & the delicious foods! We had fun taking pictures & chit-chatting. Pics will be uploaded later~
Oh btw, pawrents whom have Facebook - feel free to drop a msg with ur email! =)