- HAMMIES -
A quick update on the hammies~ They've been growing pretty fast & they've been growing really fat. They eat, sleep & play all day with one another. They loves each other & they doesn't fights even though both are BOYS & non-siblings. =)
I'm just glad they gets along really well & is pretty much dependent on each other. It was a wise choice when i decided to get A PAIR instead of just Shadow alone cause i was afraid he would be so lonely & have to play alone when we are all asleep at night. It was good they have each other for company.. HEhz
*Eats together
*Plays together
*Occasionally runs on the wheel together & clash with each other
*Loves cuddling together wherever they are
*Loves sleeping together
*Take turns to sleep on top of each other, as if to provide warmth
Though there may be squabbles once awhile, which is rare - their bonds still remains strong & they make'up pretty fast~ LOL
It's hard to seperate them since they are quite dependent on each other. When i put Echo on the '2nd storey' of the cage to shoot Shadow, fast enough he would run down the tunnel to join his "buddy". Vice versa, when i put Shadow on the '2nd storey', soonafter he would also run down the tunnel to join Echo. Tsktsk
They are simply too cute to resist! It's fun watching them @ times!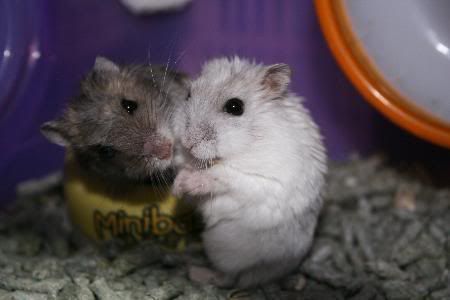 I swear this was a candid shot! And i loves it to bits!! ("v")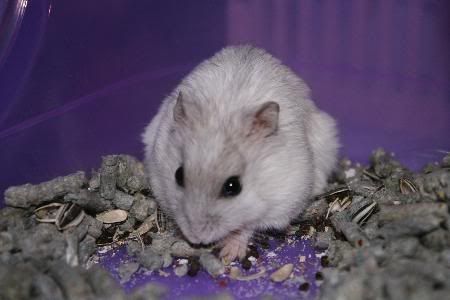 Shadow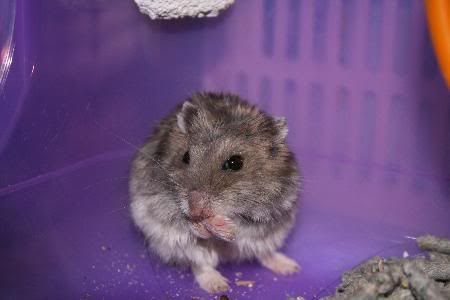 Echo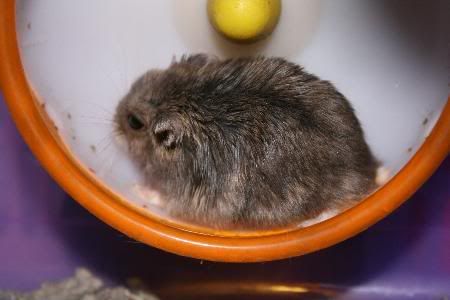 Echo, becoming darker & darker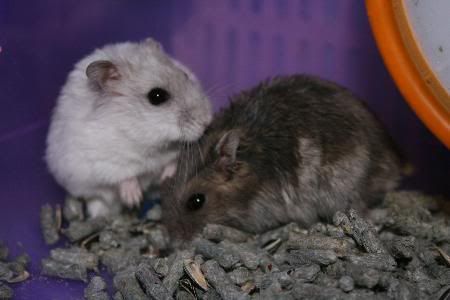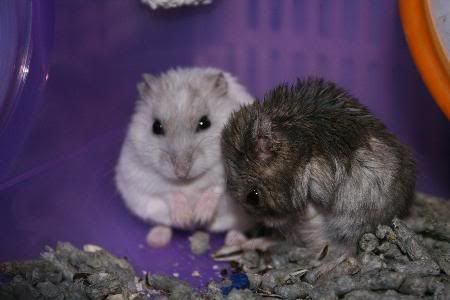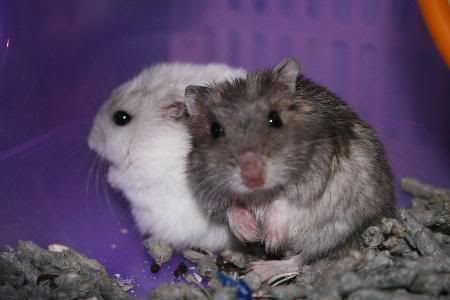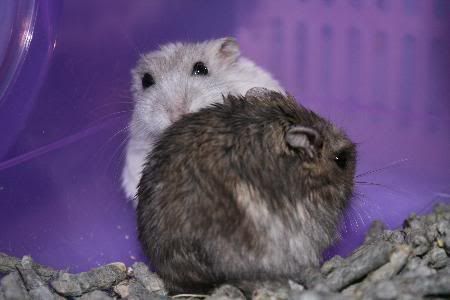 Peek-a-boo!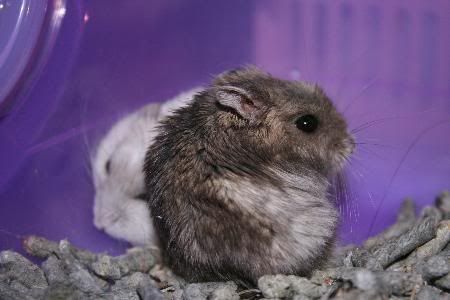 Looks like a ball? Keke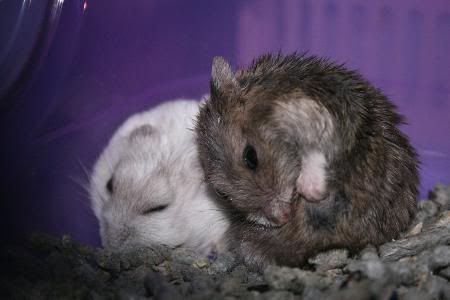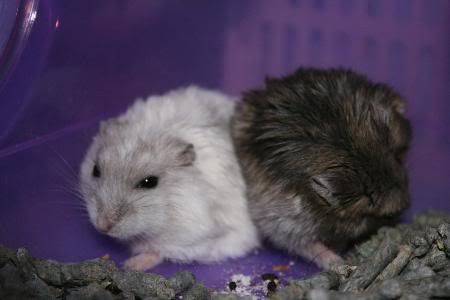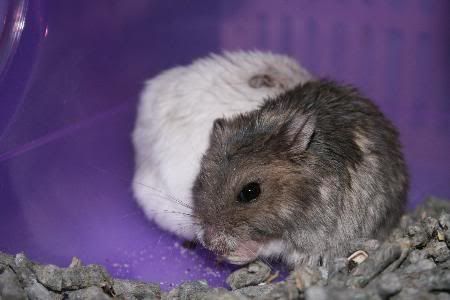 *Chomp Chomps*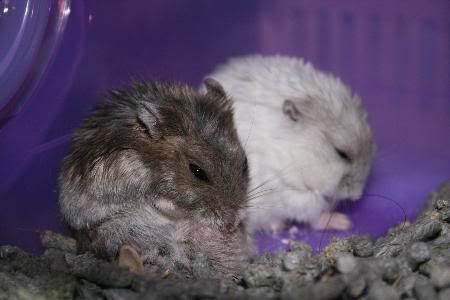 Falling asleep after a full meal~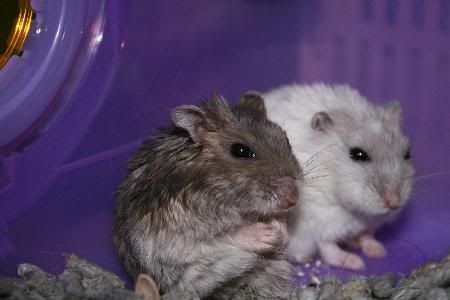 My friends whom saw these pictures all insisted that 1 is a male & the other must be a female, just because how closely knitted they are! Muahahaa~ Infact, I was pretty much suprised myself too coz i read that boys normally fights & have to be caged differently. Whatever it is, i just hope it stays the way they are. (",)
- BRACES -
Oh Oh! I also went to the dentist today for the monthly review. Dr.Lim checked my teeths & said everything's fine, the teeths are starting to align properly. When he removed the old pink color bands & the wire, there were abit of discomfort & pain. Followed by cleaning of teeths, i can feel the blood in my mouth!! EeeEKkkkS!! As the teeths are aligning, they are very weak & thus, they bleeds easily. OMG! Then last came the new wires & i chosed purple color bands this time round. OuChhHh!! It was sooooo damn freaking painful! I felt like my teeths were all dropping out when Dr.Lim hooked on the purple bands onto each bracket. Gosh!
Even till now, i could still feel the discomfort & alittle bit of pain now & then. Sigh, i hope the pain goes off soon & i'll be fine tomorrow. =) Btw, i love this new purple color! I shall go for Orange color next. LOL~