Saturday morning went over to Sis's house in Kallang to pick-up my new batch of pre-orders. Then, went over to IKEA Tampines to look look see see & grab whatever i wanna get, very small damage. Got the Pet Blanket, Doggy Wall Hooks & eg. =p Fetched Emma & Ebi from home to pick-up dad & mom after IKEA, then brought Emma for training while waiting for them & Ebi was looked after by Mom.
Did my stuffs & took a nap till 9plus at night, buddy jio-ed me for dinner. Thus, decided on Bliss Cafe for a quick yet fufilling dinner wherby i can also send my aunts & uncle back home from Grandma's place which was on-the-way. How i miss the food there, been such a long time since we gathered there! Didn't bring the dogs along coz no reservations can be made after 9pm & I was also told the outside seats are full. Newae my dinner was a quick one, less than 2hrs. LOL~
I asked my cousin along, they ate mainly the sides & dessert only. Hmmpf~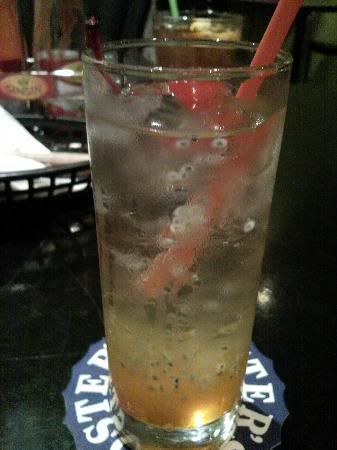 Passionfruit Soda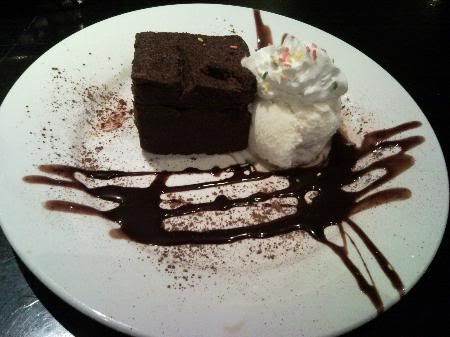 Brownie Fantasy
Chicken Nuggets
Skinful Chicken (All-Time Favourite!)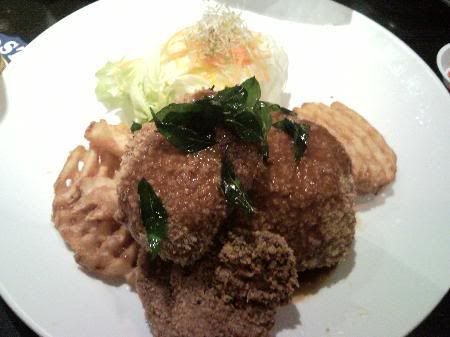 Cripsy Pork Sirloin (It was a little hard, i got tired of chewing & gave up on the last pc of meat, muahahaa~)
Sunday was a busy day. I was running to & fro the whole day & i only got my rest at 12+am!! Needed to send Emma for her OT class in the morning 9.30am, right after that, went to Simpang Bedok & had a quick lunch with Winnie, then i had to send the dogs to RPP for their basic grooming appointment at 1pm. Went to KFC @ Bedok Central for drinks & chats while waiting. By the time they were all done, it was 4pm. Went back to RPP & picked-up the dogs then headed back home to feed them. After cleaning them up, i took a shower, checked my emails & surfed the net alittle before Mom dragged me to the temple along with my Grandma~ Oh shucks, i am so tired already! =( Cat tagged along too, we had vegeterian bee hoon & curry over there & even had "muah-chee". They had a big ceremony there & by the time we can leave, it was 11+pm already! Had to go to Bedok South to pick-up Dad then fetch him to Tanjong Katong to buy his supper, Punggol Nasi Lemak. *Yawnssss*
Emma looks exceptionally cute after bathing/grooming. Hehe
Anyway, is lesson 6 by now & Emma is doing better & better. She's still a little un-focused & gets distracted easily @ times though. But overall, still not that bad & i definately can see the changes in her. I hope she does better & we'll work hard together. Way to go, Mer-Mer !! =)
More classmates~ We have 6 MS in the class!
Cobi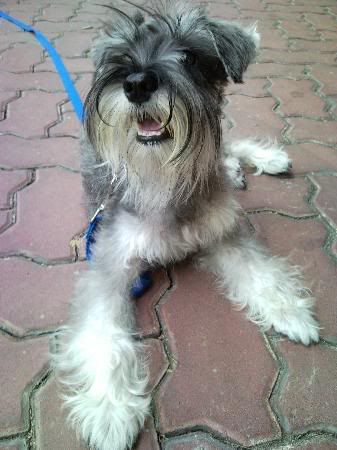 Ody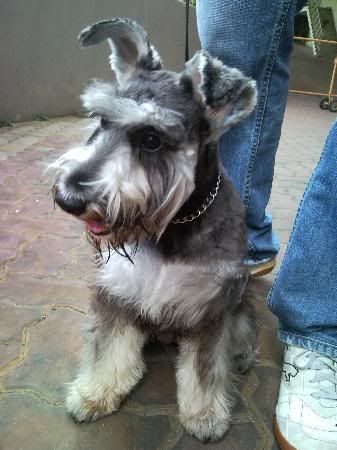 Pebbles
Jester & Emma
Here's more misc shots of the duos over the last last weekend..~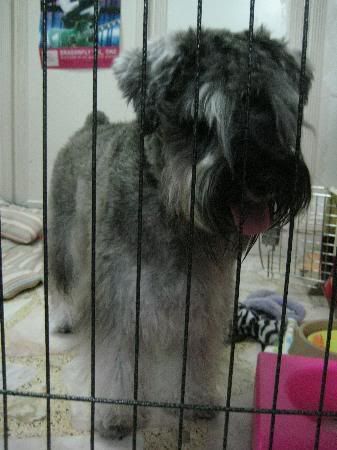 Let me out..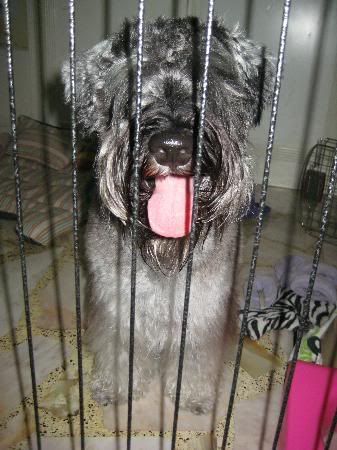 Ebi with his silly smile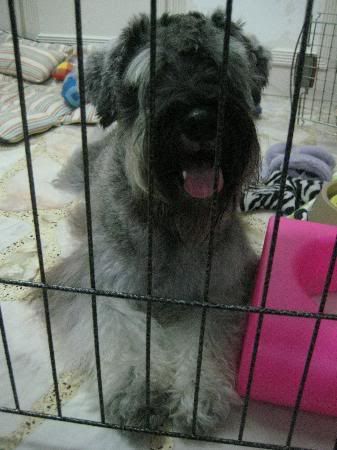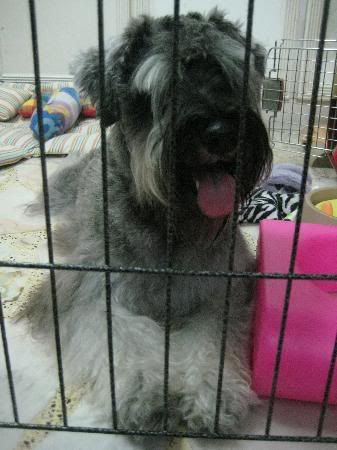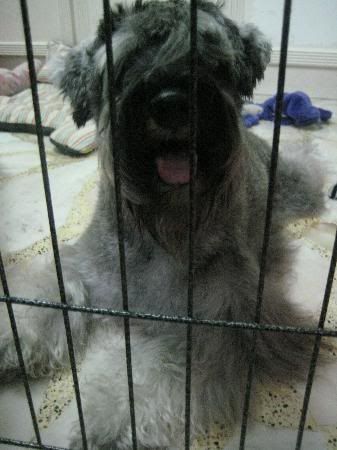 My dearest boy! Ain't he cute? Whahahaa!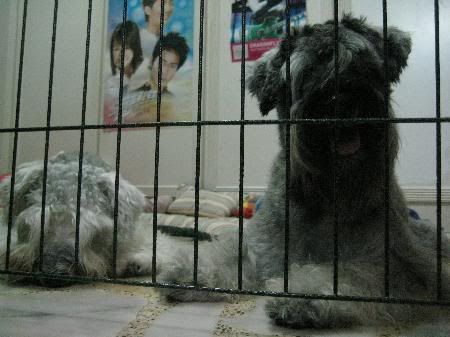 Siblings. Emma & Ebi~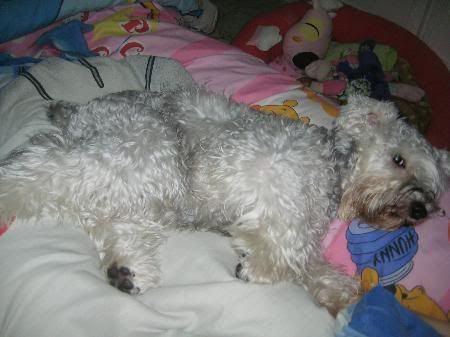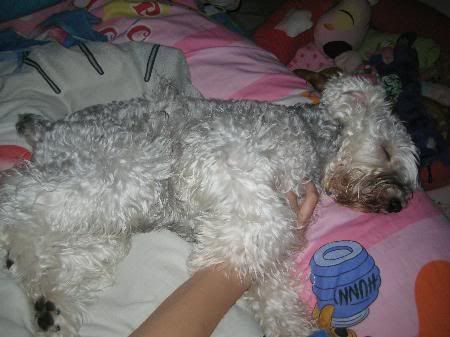 Emma simply loves us to pat her while she sleeps~ Manja-ing w/ Cat~
Monday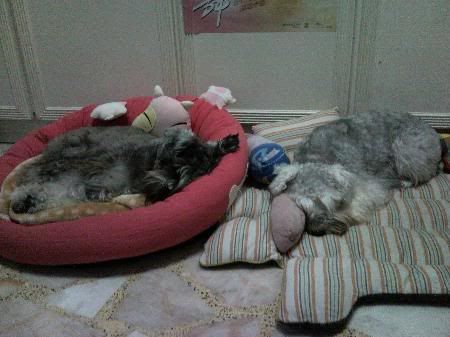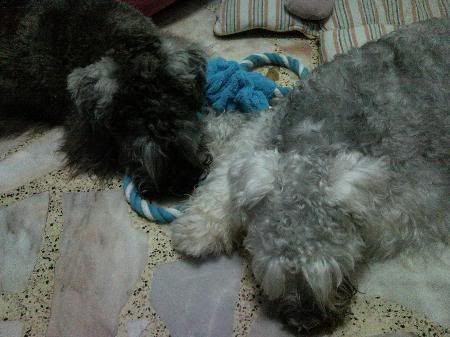 7.30am! Still sleeping when i've awake. Are they really so tired??
I brought them over to my Aunty's place @ Hougang in the evening. They enjoyed themselves jumping up/down the sofa & chasing each other around. Ebi even had fun jumping up/down the coffee table & rested on it! And I didn't even have to open the gate/door for them. Though they are/looked FAT, they managed to squeeze thru the grills of the gate & happily leaped in & out of the house. Suprising! Hahaa~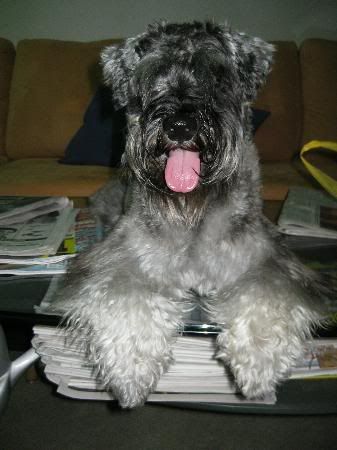 Ebi on the coffee table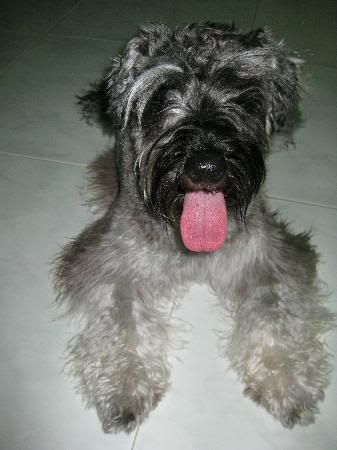 Tired Ebi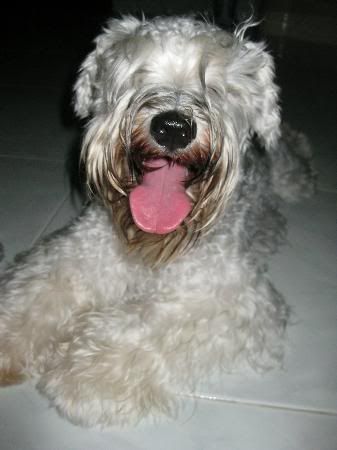 Always happy Emma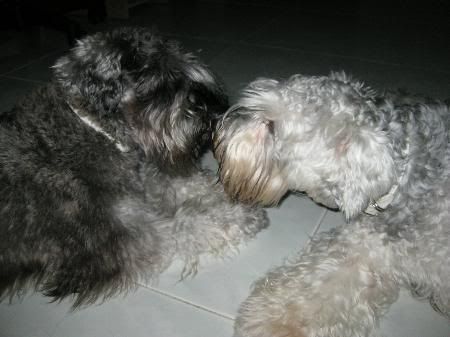 Smooches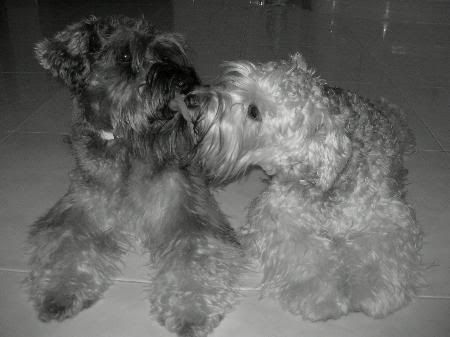 Simply in love with each other! *French-Kissing* Muahahaa~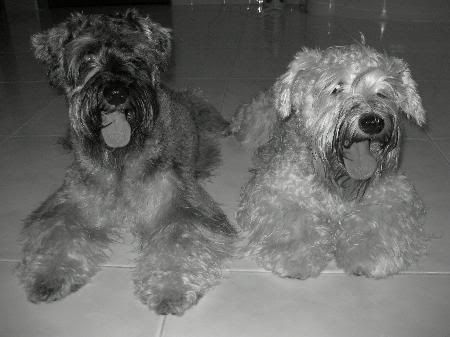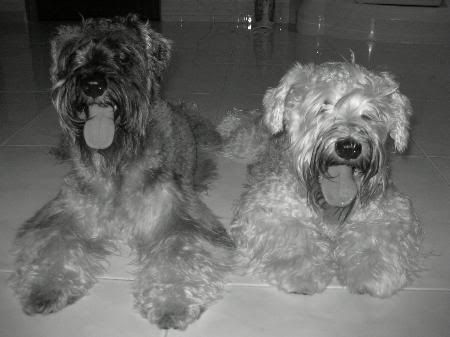 B&W - Ebi & Emma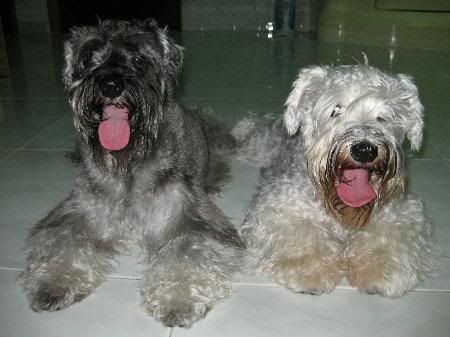 My precious duos~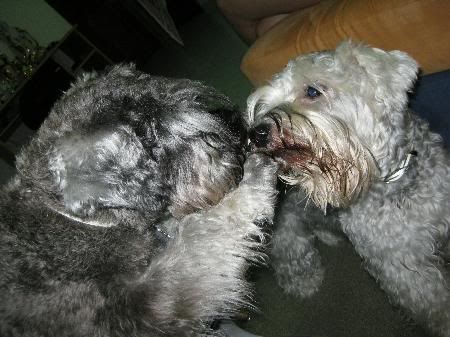 See? Emma likes stealing kisses on Ebi..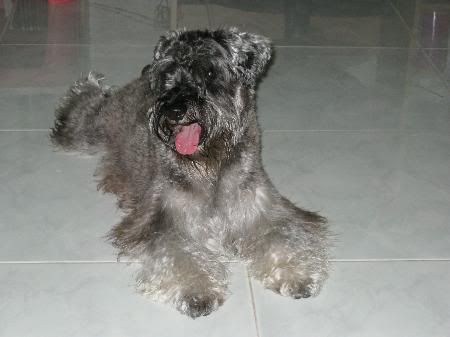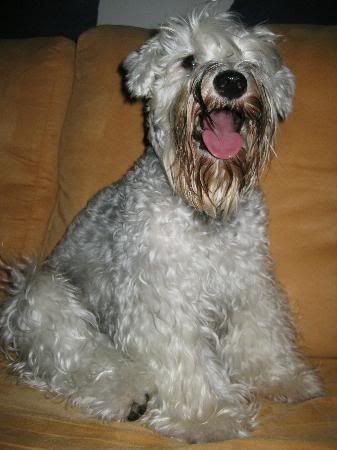 How happy they are!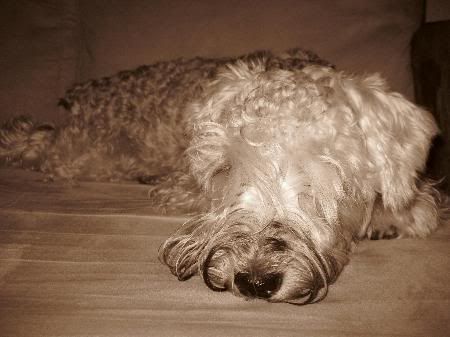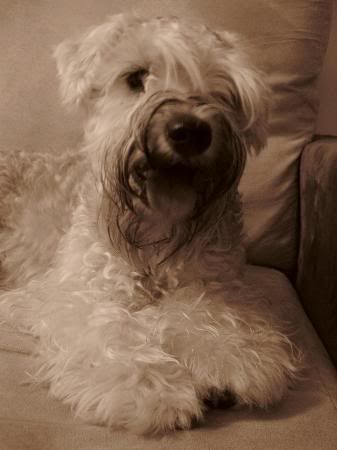 Till then...